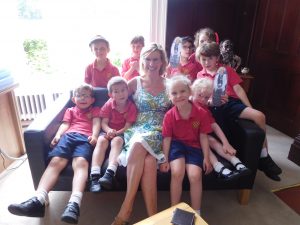 For the first time in its 84-year history, Grace Dieu Manor School has a female Head.
Mrs Margaret Kewell officially took up the role at the beginning of term, having previously held the position of Deputy Head for three years.
It is certainly an exciting week of '1sts' for Grace Dieu," says Mrs Kewell. "I'm delighted to take up this position at the same time that so many of our new pupils are starting their School journey in both our Reception class and in other year groups."
Margaret brings extensive experience to her first position of Headship – she has taught in Buenos Aires, Argentina, as well as in the independent sector in both Surrey and then Essex. She also holds a Bachelor of Education (Hons) degree specialising in English and History.
"I am honoured to be Grace Dieu's first female Head in its 84-year history, and 33 years after we became co-educational," continues Margaret. "I am also delighted to be able to further build and develop the School to become known as the leading independent Prep School in the area."