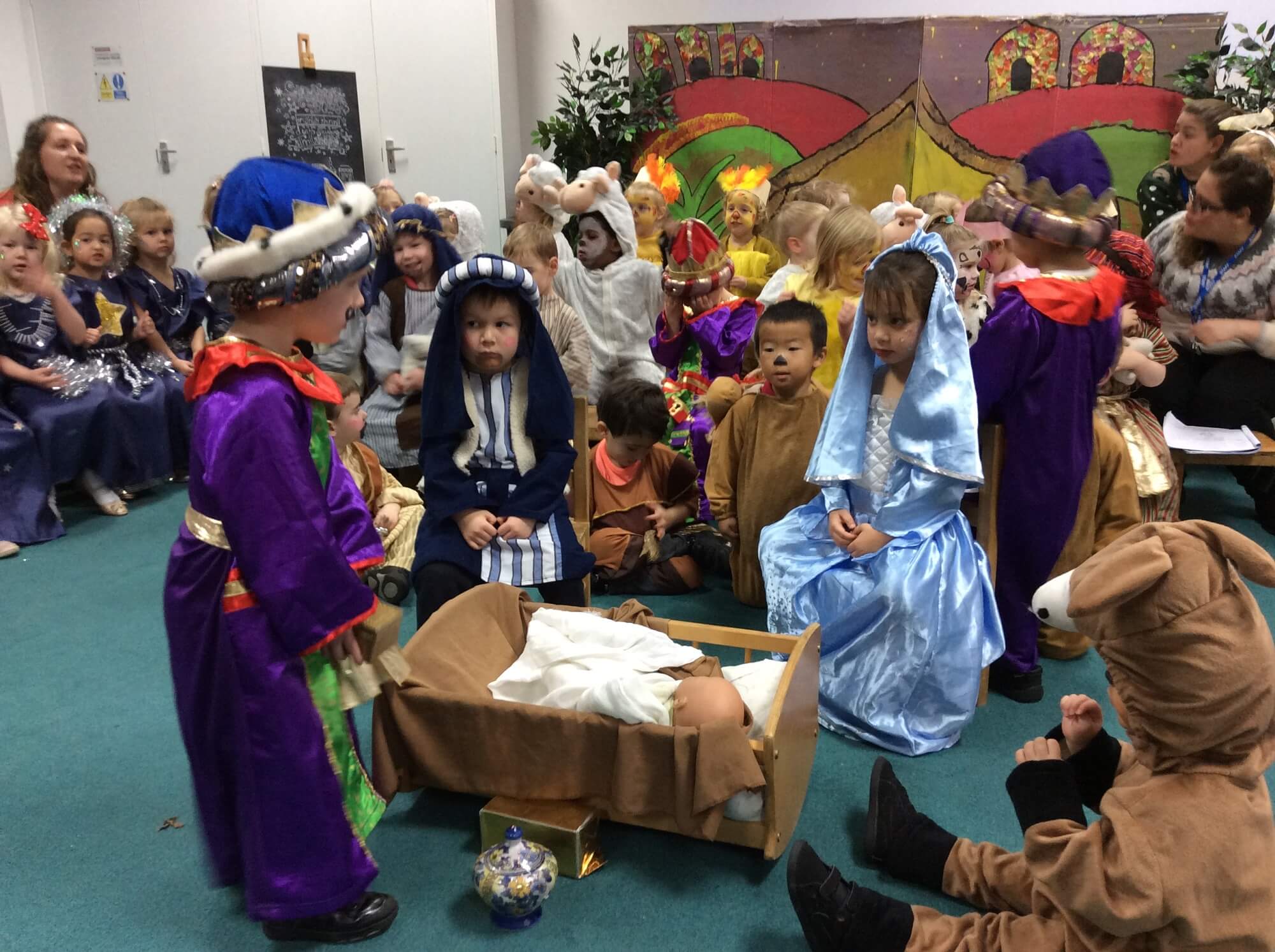 Our pupils and parents have enjoyed two fantastic Nativity performances this week.  The first was our 'Wriggly Nativity' starring all our pre-school Cygnets children.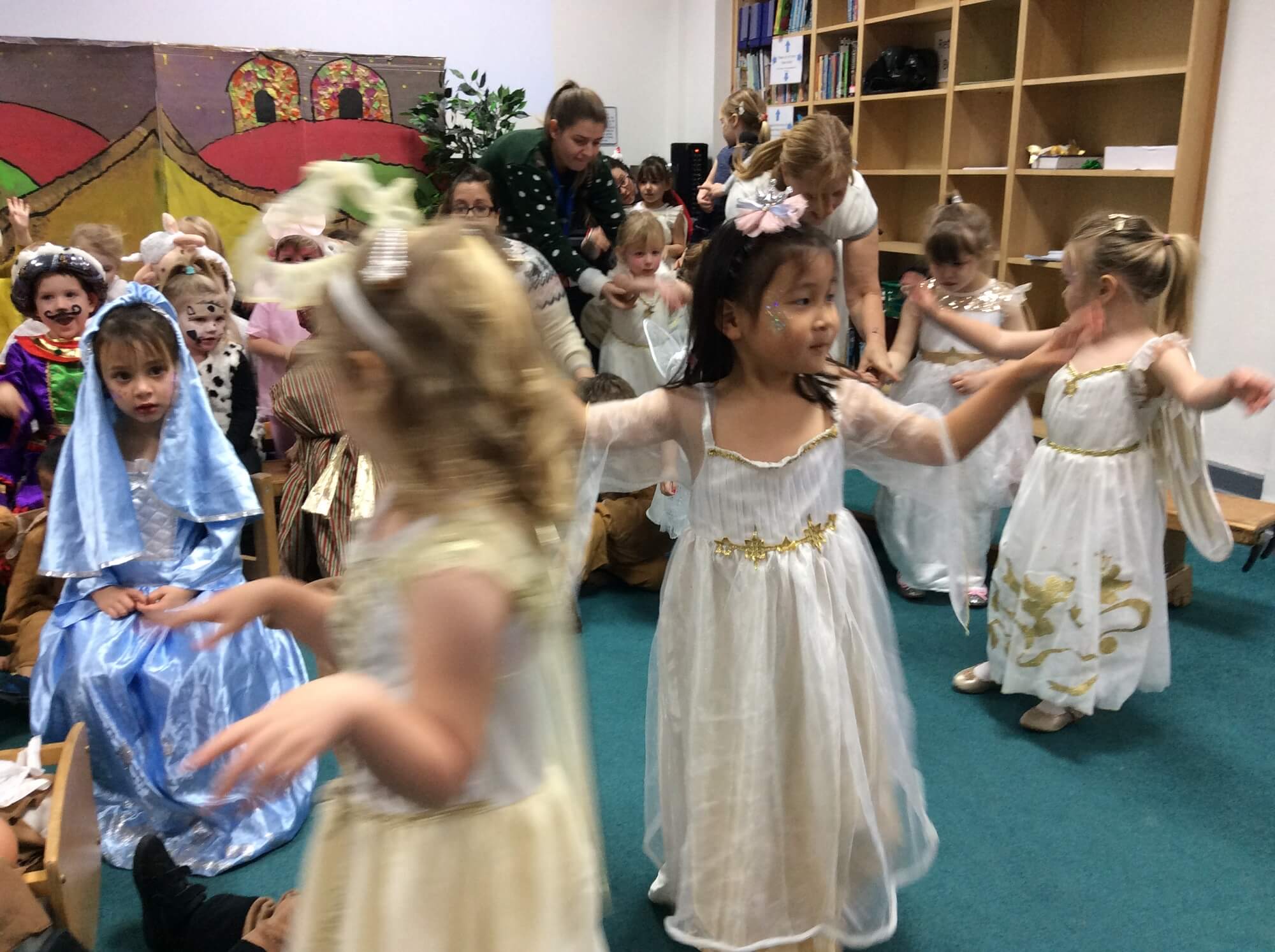 They really did get into the spirit of Christmas with a wonderfully energetic show to a packed audience of proud parents and grandparents!  The children enjoyed showing off all the songs they had learnt and sang brilliantly complete with actions to the songs too.  With some excellent narration to guide us through the story, Mary, Joseph and their donkey were surrounded by sparkling angels and stars, to kings, shepherds and some very cute camels.  It was a real spectacle of a show!
This was followed by our Pre-Prep Nativity 'Two Thousand Years Ago' written by our very own Year 1 teacher, Miss Ash.  All of the children from Reception to Year 2 performed their parts beautifully from all the narrators to the actors, dancers and singers.  There were even some fantastic solo performances too.  The children shone, not just in their glittering costumes but in showcasing their individual talents in performing their pieces.

"It is wonderful to see so many families coming together to watch these Nativities and I am so proud of each and every one of the children for learning their lines and performing so brilliantly," says Mrs Kewell, Headmistress.  "We look forward to these Nativities each year and even our very youngest Nursery children, all under 3 years old, will be performing their Nativity in the Chapel next week which we very much look forward to seeing."