After Grace Dieu
An important part of our role is to 'prepare' pupils for senior school. We do not just prepare pupils to pass the entrance test to one school; we give them an outstanding grounding across all areas of the curriculum.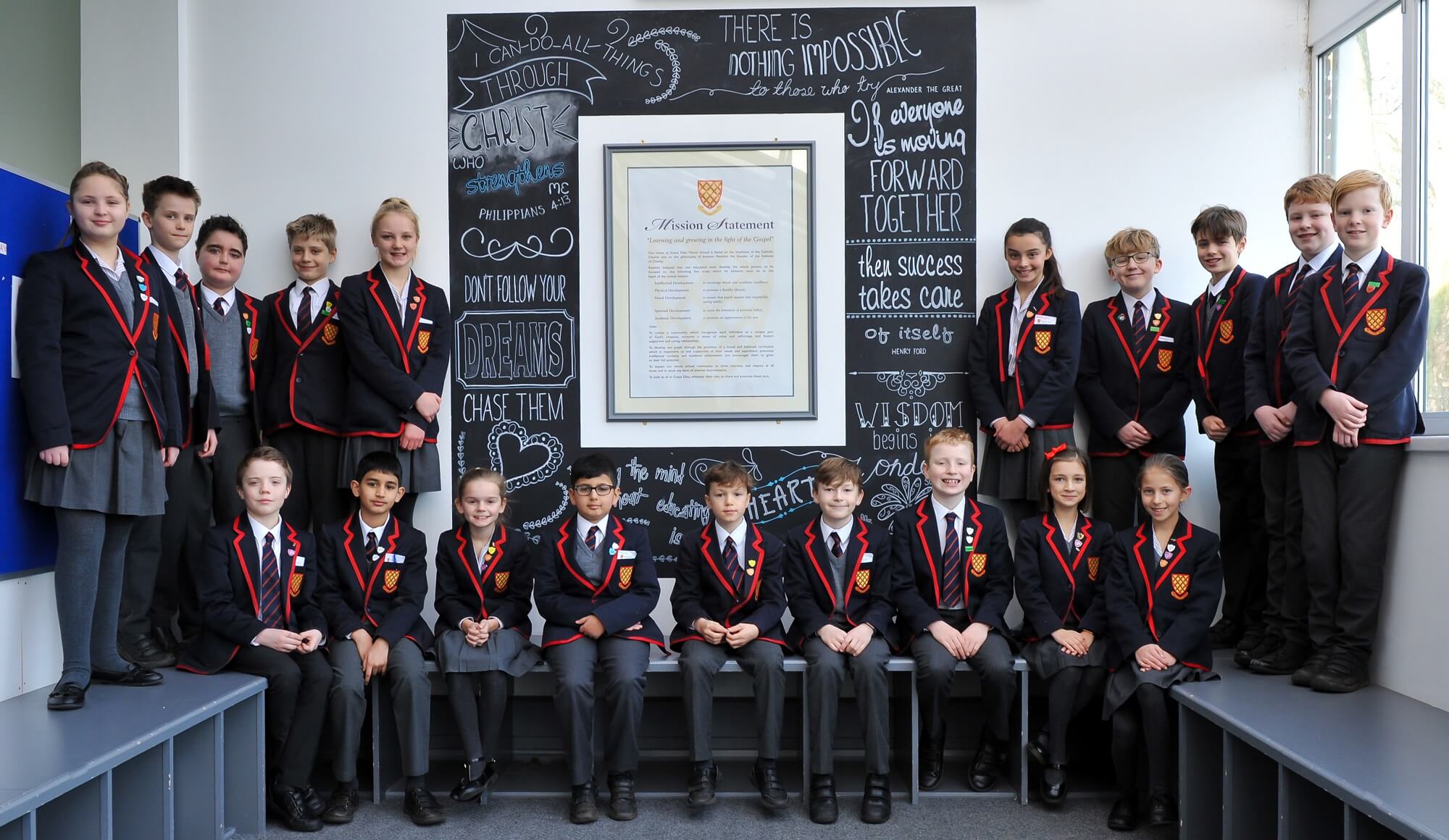 The 'preparation' we offer at Grace Dieu far exceeds just academic readiness. We prepare them to be ready for the change in pace, as well as the self-motivation and organisational skills they will need to successfully transition. Most importantly, we encourage them to know themselves and to be happy, so they can join senior school as confident and self-assured individuals.
Typical Destination Schools
We have a long history of preparing children for a range of senior schools in the area – most pupils move on to either Ratcliffe College or the Foundation Schools. As in previous years some pupils have also moved on to Dixie Grammar School, Oakham and Trent College.
Our 2018 leavers:  
94% of our Year 6 pupils who took entrance exams were offered a place to their first choice senior school.  Three pupils were offered scholarships, two to Ratcliffe College, one in Drama and one in Sports, and one an Academic scholarship to Loughborough High School.  Two more pupils were awarded Exhibitions to Foremarke Hall.
Our 2017 leavers:

Every single one of our Year 6 pupils who took entrance exams were offered a place to their first choice secondary school!
Two pupils, Daniel and Jemima, were also offered scholarships, both to the Foundation Schools.
Our 2016 leavers:
Four pupils won scholarships – Lottie won an All Round Exhibition to Denstone College, Henry won a Drama Scholarship to Foremarke, Matthew won an Academic Scholarship to King Edward's Birmingham, whilst Precious-Pearl was awarded two scholarships – to Loughborough High School and Ratcliffe College. In this year, as well as previous years, a great number of students were awarded 13+ scholarships to a range of schools including Dixie Grammar School, Repton, Trent and Uppingham.