What others say - inspection reports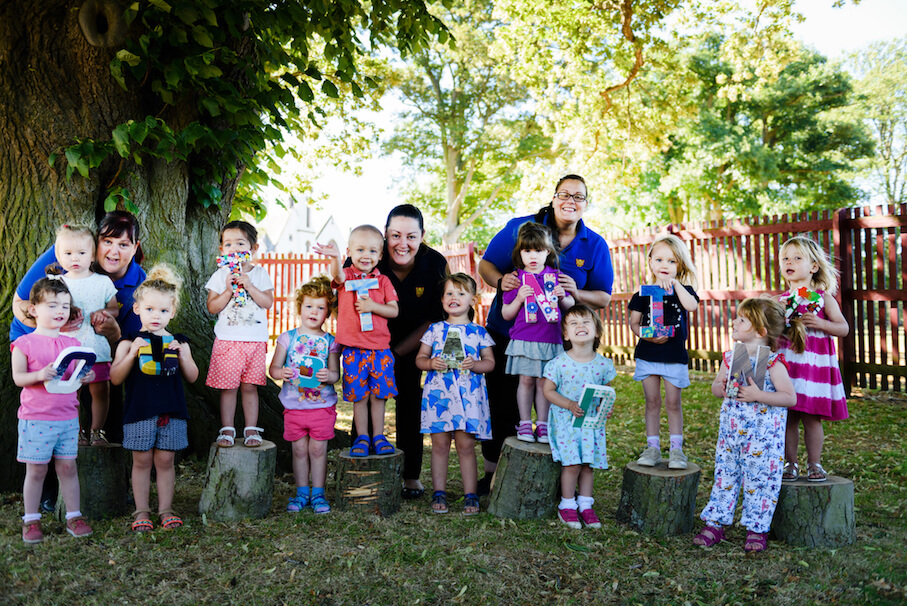 Grace Dieu Manor School and Nursery have received some 'Outstanding' inspection results over the past few years.
As an independent school, Grace Dieu is inspected by the Independent Schools Inspectorate (ISI).  The ISI inspected Grace Dieu in November 2017. This inspection was in two parts:
Registered Early Years Foundation Stage Inspection – Grace Dieu was rated as "Outstanding" in every category.  This includes the 'quality of teaching, learning and assessment', 'effectiveness of leadership and management', 'personal development, behaviour and welfare', as well as 'outcomes for children'. To read the report in full, please click here and go to page 8.
Regulatory Compliance Inspection – This inspection focuses on whether the School meets the standards required by the relevant regulations.  Grace Dieu successfully and resoundingly met all of the standards required. This includes; 'the quality of education provided', 'the spiritual, moral, social and cultural development of pupils', 'the welfare, health and safety of pupils', and the 'quality of leadership in and management of the School.' To read the report in full, please click here.
The last full inspection of the School was undertaken in 2013 (an Integrated Inspection, the format of which has subsequently been changed).  Overall the School was rated as 'excellent' and 'good'. The 'quality of pupil's personal development, as well as the 'pastoral care' were both rated as being 'excellent'.
The 'quality of academic and other achievements' was rated as 'good', as was  'the effectiveness of governance, leadership and management'.  To read the full report, please click here.
Here are just some key highlights from our Outstanding Early Years Foundation Stage Inspection:
"Children are inquisitive and eager learners, well prepared for their next stage of learning."
"Offers a stimulating breadth of experiences."
"The strong key person system ensures warm relationships and close bonds with children and their families."
"Nutritious food at lunchtime and tea time ensures that children have a balanced and healthy diet."
"Staff have a notably strong knowledge of individual children and devise enjoyable, interesting and age-appropriate activities that enthuse and challenge all children."
"Regular time is spent outdoors, on walks through the school grounds or in the garden, ensuring that children have fresh air and exercise in a safe environment."
"Children have extremely well-developed social skills for their age."
"Each child benefits from high-quality individual time with adults who ensure that they are safe, happy and secure."
"Parents have good opportunities to learn about their children's progress."
As a Catholic School we are also inspected by the Nottingham Roman Catholic Diocesan Education Service. The Diocesan Canonical Inspection was undertaken in February 2018, and this was the first inspection of this type that Grace Dieu has experienced, as this is a new inspection for the Catholic independent sector.
Overall, Grace Dieu was rated 'Good'.  Whilst the full inspection can be read here, key highlights include:
"The school provides high levels of pastoral care to pupils with extensive facilities for the physical wellbeing of pupils including a resident school nurse. The chaplain is fully committed to the pastoral needs of the whole community, including the parents."
"The behaviour of pupils is good. They show consideration towards others and older pupils are keen to support younger children."
"Pupils speak enthusiastically about their involvement in charitable campaigns"
"The school's rich history and abundance of high quality religious artifacts are respected and treasured by the whole school community."
"The learning environment both in classrooms and in the wider school building reflects the school's mission and identity. High quality resources are displayed in a creative way in order to inspire pupils. "
"Parents hold a very positive view of the Catholic character of the school. They feel that all are welcomed into the school community and are invited to share in all aspects of school life. They feel that the school 'couldn't do this better'. They value the high level of care afforded to pupils and feel that the school acts 'as one big family'."
"Parents and visitors are welcomed to the school to share in its liturgical life. Parents feel included and speak positively about the impact of the school chaplain whom one described as being, 'Just the best'."