Pastoral Care
The care of our pupils is our highest priority. Each child is known and cared for as an individual by their Class Teacher. In addition, the School Chaplain, Headmistress, Deputy Head, and Head of EYFS & Pre-Prep all work together to ensure the wellbeing of every pupil.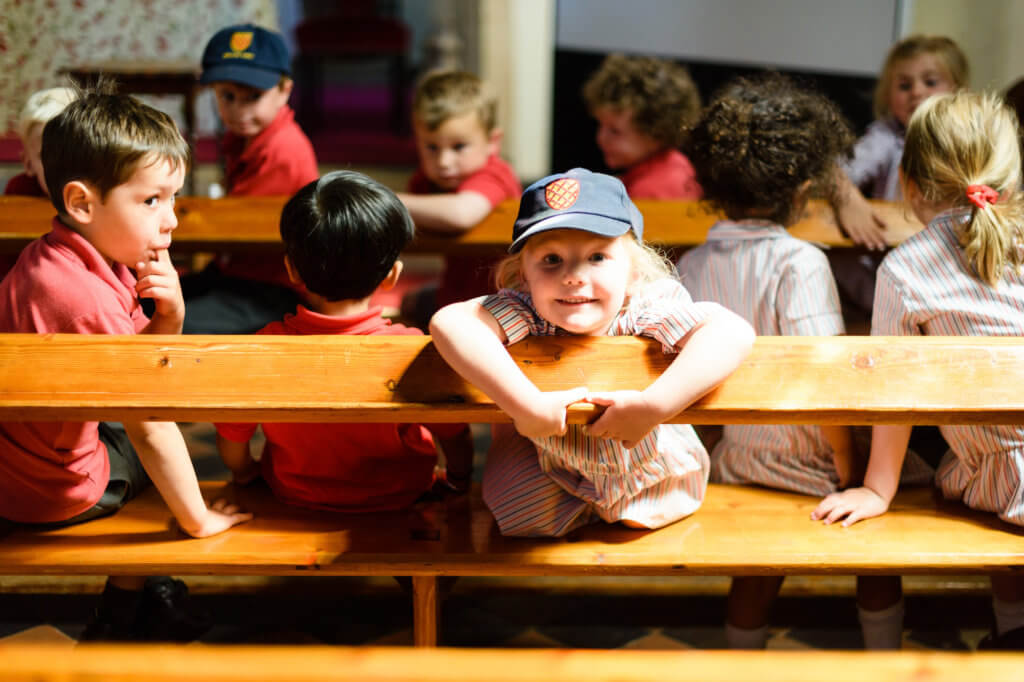 In a school where groupings are deliberately small, no child can become lost or overlooked. In our experience, new pupils and parents quickly feel part of the Grace Dieu family. It is important to us that Grace Dieu is a place where children can make mistakes and learn from them. Our approach to disciplinary matters is kindly, but firm and clear.
Health & Wellbeing
We have a full-time School Nurse and a fully equipped treatment room should your child become ill during the School day.
Our nurse is also available to discuss any health issues such as allergies and intolerances that may affect your child during their time at School.
Food & Nutrition
All of our pupils enjoy freshly cooked and deliciously nutritious food each and every day. All of our food is included in our fees at Grace Dieu Manor School.
Grace Dieu partners with CH&CO, who are the UK's leading independent schools' caterer, to cook all meals onsite every day.  CH&CO have a plethora of awards and accolades, including being the first schools' caterer to be awarded the top-level, three-star 'Food Made Good Award' by The Sustainable Restaurant Association.
Our full time Chef, Dan Reynolds, cooks all of our food on site and it is served fresh to all of our children (in our Cygnets Pre-School class up to our Year 6) in our Refectory, whilst our youngest Nursery children enjoy their food in the Nursery building.
In addition to an extensive lunch time menu, full time pupils also receive a drink and snack at break times and again after School.
CH&CO have four essential principles of 'Eating for Life':
Food provenance – they trace ingredients back to source and cook all dishes on-site with fresh, sustainable produce, sourced locally wherever possible. They use British products and seasonal fruit, promote and use Fairtrade products, serve only MSC-verified fish, and only use free-range eggs.
Cooking techniques – they bake and grill food rather than deep-frying and they do not add salt in the cooking process.
Menu design – their menus are packed with healthy, nutritious options for different ages and also for those with allergies and special dietary requirements. They have a consultant nutritionist, who works with them to ensure their menus are nutritious for children. We are able to cater for most food allergies or food intolerance issues.
Education and environment – they offer a range of curriculum based educational initiatives that focus on encouraging pupils to try new foods, to learn about food provenance and to support the environment. Pupils will benefit from fun interactive initiatives – such as Fisherman Finn, Professor Juice, Halt the Salt, Beat the Sugar Beet and Clever Calcium – as well as being encouraged to minimise food waste.
We do ask parents and visitors to the School to remember that Grace Dieu is a 'Nut Free' School. We have a number of pupils who are allergic to nuts and therefore ask everyone to be vigilant about not bringing nuts into School. To help, we have created a list of snacks, crisps and biscuits that do not contain nuts (at time of writing). Please click here to view or download.
To view the lunch menu for this week, please click here.  To view the menu for the following week, please click here.