Joining Grace Dieu
We will be delighted to discuss the possibility of your child joining Grace Dieu and aim to make the process as friendly and straightforward as possible.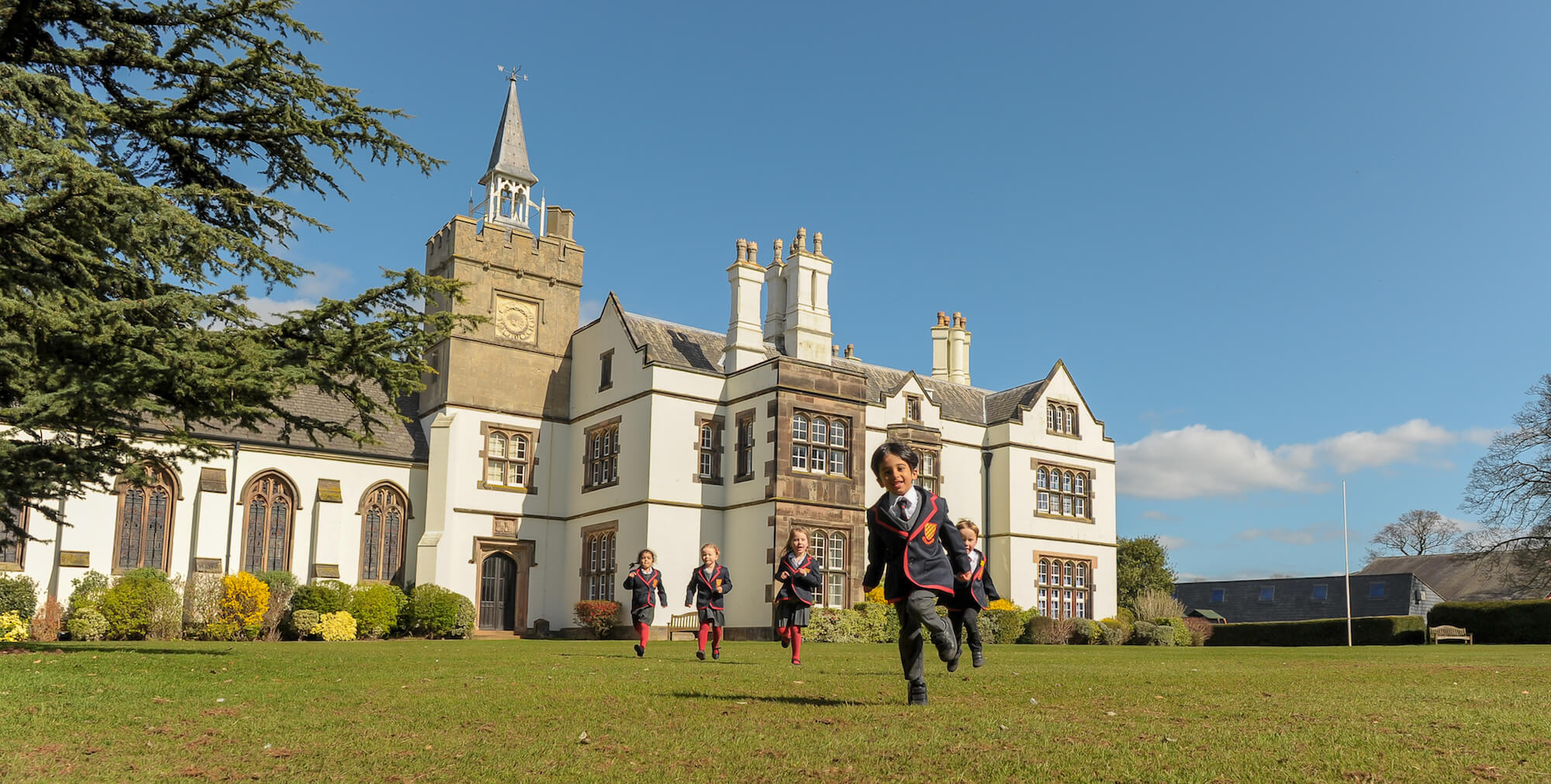 Children are able to join Grace Dieu at any time of the school year, depending on our space and availability. There are 5 steps to joining Grace Dieu:
1. Families are encouraged to visit us to get to know more about the School and whether it is the right choice.
2. Children then need to be Registered by completing the Registration Form and returning to the School with the £75 Registration fee. This covers the cost of administration, is required for entry to the School, and is non-refundable. Please note that payment of the registration fee does not guarantee entry, nor does it constitute a contract of admission into the School.
3. Once Registered, we invite children to a visit day where they will be informally assessed so that we know whether they will be happy and thrive at Grace Dieu. The level of this assessment varies depending on their age of entry – please see below for more details.
Reception (4+)
Children can join our Nursery, notably our Cygnets class which develops school-readiness, before they start Grace Dieu in our Swans Reception class (when they are 4+)
Children joining us for Reception (not via the Nursery) will be invited to a Pre-School visit.
Years 1 and 2 (5-7 year olds):
Children entering Years 1 and 2 are asked to undertake an informal assessment, so that we can gauge their level of ability and so that we know whether a child will be happy and thrive at Grace Dieu. This is undertaken in a friendly and informal way, looking at their current Maths and English skills.
We will also contact your child's current school for a report and reference, so that we have a full picture of your child, prior to joining.
Years 3-6 (7-11 year olds)
We assess all children who are looking for places in Years 3, 4, 5, and 6. This is to ensure that your child will be happy at Grace Dieu were they to join us.
We assess children in Maths and English, along with a brief interview with the Headmistress. We also request a report and reference from your child's current School.
The assessment is carried out when your child spends a familiarisation day or half day with us. Please do be assured that we make the visit an enjoyable occasion that is not just focused on the test.
4. Once an offer of a place has been made, parents are required to formally accept this place by paying a refundable deposit of £200.
5. Families will then be sent joining packs with all of the information they need for their child to join Grace Dieu Manor School!