Visit Grace Dieu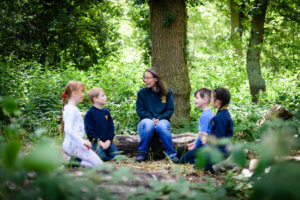 We warmly invite you to visit Grace Dieu to see the School in action and to learn how your child could thrive here.
Open mornings:
We host a number of Open Mornings throughout each term, which give parents a chance to see the School and Nursery in action. Our Open Mornings are small and informal, to ensure each family can meet with, and talk to, key staff.  Our Open Mornings for Spring Term are:
Tuesday 4th February 2020
Tuesday 17th March 2020
Please contact us to reserve your place.
Personal tours:
Families are welcome to arrange a personal tour.   You would have the chance to meet some of our staff and pupils as well as talk to the Headmistress, Mrs Kewell.
We always endeavour to arrange these at a time that suit your family, where possible! Please do just email Admissions, fill out the form below, or ring us to arrange a time.
Nothing beats seeing Grace Dieu Manor School first hand, so if you would like us to show you around, please fill out this form, and we'll get back to you.