All of our Cygnets Pre-School pupils were treated to a wonderful morning of treats when they met special guest, Santa for breakfast!  Our pupils enjoyed delicious hot chocolate topped with marshmallows and cream and munched on hot buttered toast and fruity jam whilst parents were also treated to coffee and freshly baked pastries.
Santa mingled and chatted with all the families who had joined us for the occasion.  After breakfast and some festive colouring in, it was time for our classes to meet Santa himself and see if they had been good enough to receive an early Christmas gift!
The children were very excited to wait and see if their name was called out…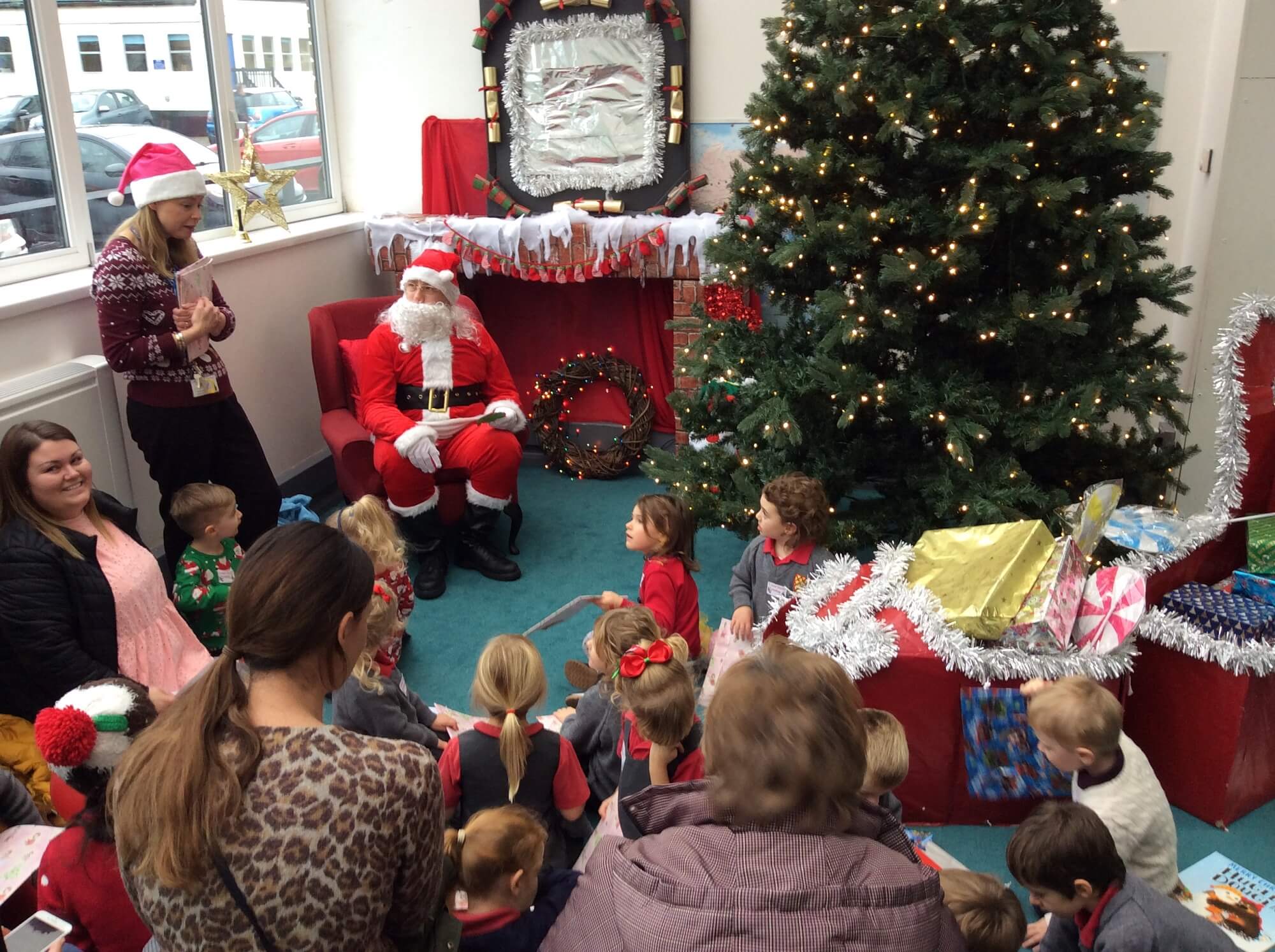 Of course, there was a gift for each and every one of our Cygnet children from Santa who even promised to visit again on Christmas Eve if they promised to be extra good between now and Christmas!
It was a lovely occasion and thoroughly enjoyed by all our pupils and parents alike.  We hope that Santa will find time in his busy schedule to visit us again at the same time next year!