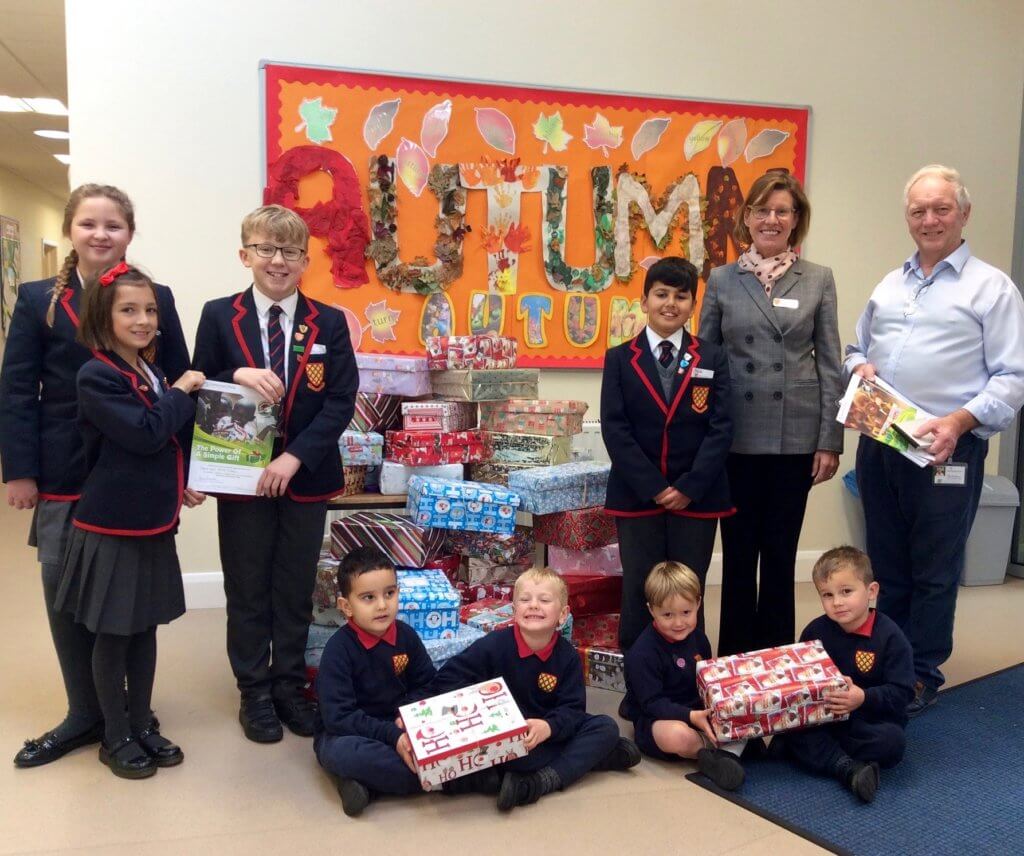 In response to the Samaritan's Purse Operation Christmas Child shoebox scheme, Grace Dieu pupils and their families have been busy collecting gifts for children throughout the world whose Christmas will not be like their own.
46 beautifully decorated shoeboxes were created and donated from pupils across the School. Each shoebox containing a collection of gifts – such as small toys and craft items, as well as some practical items – including much-needed toiletries and woolly hats.
"Each and every year we take part in the Samaritan's Purse Operation Christmas Child shoebox scheme and each year I am impressed by how many boxes our families donate," says Headmistress Mrs Kewell.  "It is made even more special this Christmas, as the Shoebox appeal has become a part of our new 'Make a Difference' (MAD) club – where pupils are actively encouraged to be kind, thoughtful, compassionate and giving; to look beyond themselves and to think about those who have different lives to their own. Operation Christmas Child is a wonderful example of our MAD club – as every pupil who donated a shoebox is making a difference to children across the world who otherwise might not receive any presents."
Grace Dieu was delighted to welcome Bob Hurd from the Samaritans Purse, who came to collect all of our shoeboxes. Thank you to Bob and all those volunteers who make this 'operation' possible.