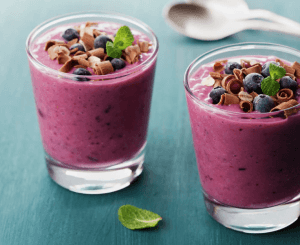 We are delighted to announce another exciting development at Grace Dieu – a new approach to our School catering that starts at the beginning of the Summer Term that will ensure all of our pupils enjoy freshly cooked and deliciously nutritious food each and every day.
"It is vitally important that children both enjoy and are nourished by the food they eat every day at School," says Headmistress Margaret Kewell. "I strongly believe that we should be doing more than simply 'fuelling' our pupils. It is our responsibility to help the children to understand the provenance of their food, to learn about good nutrition, and to establish a healthy approach to eating from an early age. We do so many wonderful things outside in our grounds – with our allotment and hens particularly – I really want to further embed this knowledge and understanding of the food chain and healthy eating with the children."
Having identified Catering as a key area for development when first appointed as Headmistress in September, Mrs Kewell has been investigating a variety of different options to deliver her vision.  Grace Dieu is delighted to have chosen to partner with Brookwood, who are the UK's leading independent schools' caterer.  They have four essential principles of 'Eating for Life':
Food provenance – they trace ingredients back to source and cook all dishes on-site with fresh, sustainable produce, sourced locally wherever possible. They use British products and seasonal fruit, promote and use Fairtrade products, serve only MSC-verified fish, and only use free-range eggs.
Cooking techniques – they bake and grill food rather than deep-frying and they do not add salt in the cooking process.
Menu design – their menus are packed with healthy, nutritious options for different ages and also for those with allergies and special dietary requirements. They have a consultant nutritionist, who works with them to ensure their menus are nutritious for children.
Education and environment – they offer a range of curriculum based educational initiatives that focus on encouraging pupils to try new foods, to learn about food provenance and to support the environment. Pupils will benefit from fun interactive initiatives – such as Fisherman Finn, Professor Juice, Halt the Salt, Beat the Sugar Beet and Clever Calcium – as well as being encouraged to minimise food waste.
To learn more about Brookwood – you can watch their video here.
"Brookwood really are leaders in the field and I want our pupils to benefit from their years of experience," continues Mrs Kewell.  "We will be joined by a trained Chef who is supported by all of the knowledge and expertise Brookwood offers."
Brookwood have a plethora of awards and accolades, including being ranked four times in the Sunday Times Top 100 Best Companies to Work For, and for being the first schools' caterer to be awarded the top-level, three-star 'Food Made Good Award' by The Sustainable Restaurant Association.
We are now looking forward to seeing the changes to our catering rolled out over the Summer Term – watch this space for more updates!