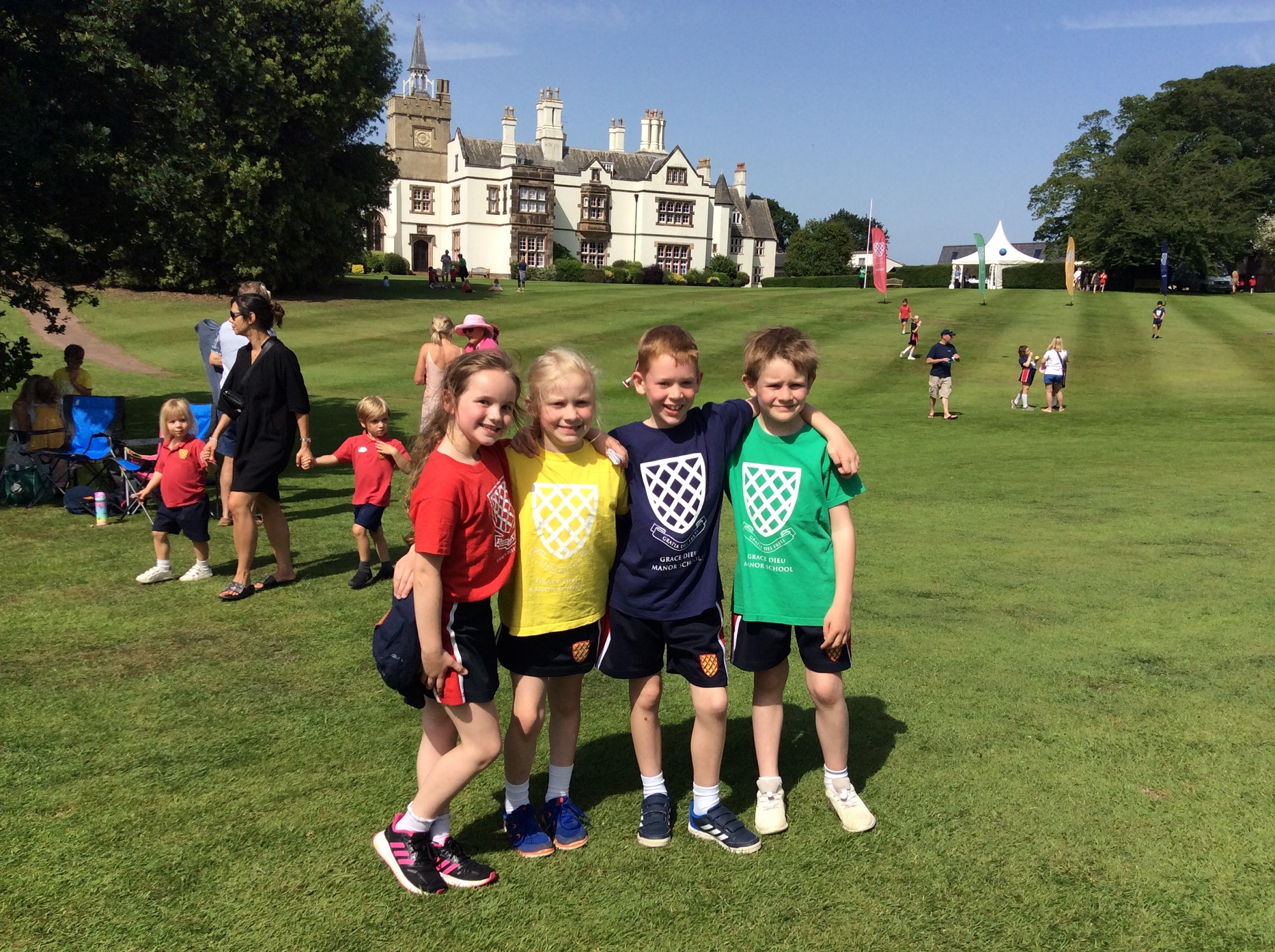 We enjoyed a fantastic Sports Day at the end of Summer Term this year – always a highlight in the sporting calendar for the whole School.  All of our Pre-Prep and Junior Prep boys and girls took part in our Annual Sports Day which was held on our beautiful grounds surrounding School.
We were lucky enough to have glorious sunshine all day, which made it even more of a wonderful spectacle! There were some excellent Athletics skills on show from our youngest Cygnets, all the way through to our oldest Year 6 and everyone did themselves very proud.
For Year 3 to 6, the stakes were high with each pupil competing in all the different events to earn points for their house.  After much inter-house competition, and with a very close finish, our Junior Prep House winners in 1st place were Verdun, 2nd place was deLisle, 3rd place Bishops and 4th place Gentili.
Some tremendous team spirit and great enjoyment was had by all, with many parents attending to cheer on our pupils.  All in all, a fantastic day made even better with glorious sunshine and plenty of ice-cream.  Well done everyone!