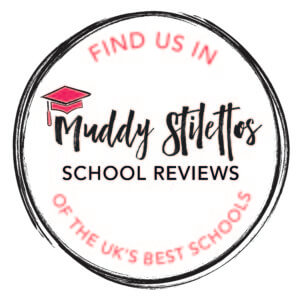 The glossy lifestyle blog, Muddy Stilettos, has given Grace Dieu a wonderful review after recently visiting the School.
Billed as 'a witty but indispensable local guide', Muddy Stilettos reviews schools across the country – and Grace Dieu is their latest! Keya, the Leicestershire Editor, gives her 'insider' guide, following their national blog's mantra of 'unique, independent, honest'.
"We were delighted to show Keya, from Muddy Stilettos, around Grace Dieu," says Headmistress Margaret Kewell.  "It's lovely to read her review and to share her fun words with others who perhaps don't know what makes the School so very special. I've always said that Grace Dieu is a 'hidden gem' and it's lovely that this review shares some of the special aspects of our School with the wider Leicestershire community!"
Read Grace Dieu's review by just clicking here to visit the Muddy Stilettos website!