Ofsted has just awarded the Nursery, based in Thringstone, with a highly coveted 'Outstanding' rating. This follows an 'Outstanding' report from ISI which was awarded a year ago.  The short Ofsted report is a real 'must read', as all six pages are full of glowing references of how exceptional Grace Dieu Nursery is – both in terms of the provision and opportunities it offers, and, more importantly, just how well children thrive at the setting.
Ofsted highly praised all aspects of Grace Dieu Nursery's provision: the 'effectiveness of its leadership and management', the 'quality of teaching, learning and assessment', the 'personal development, behaviour and welfare' of children, as well as 'outcomes for children'.
"To receive two Outstanding ratings, within two and half years of the Nursery opening is phenomenal," says Headmistress Margaret Kewell.  "It is a wonderful reward for the hard work and dedication of our fantastic team of Nursery staff."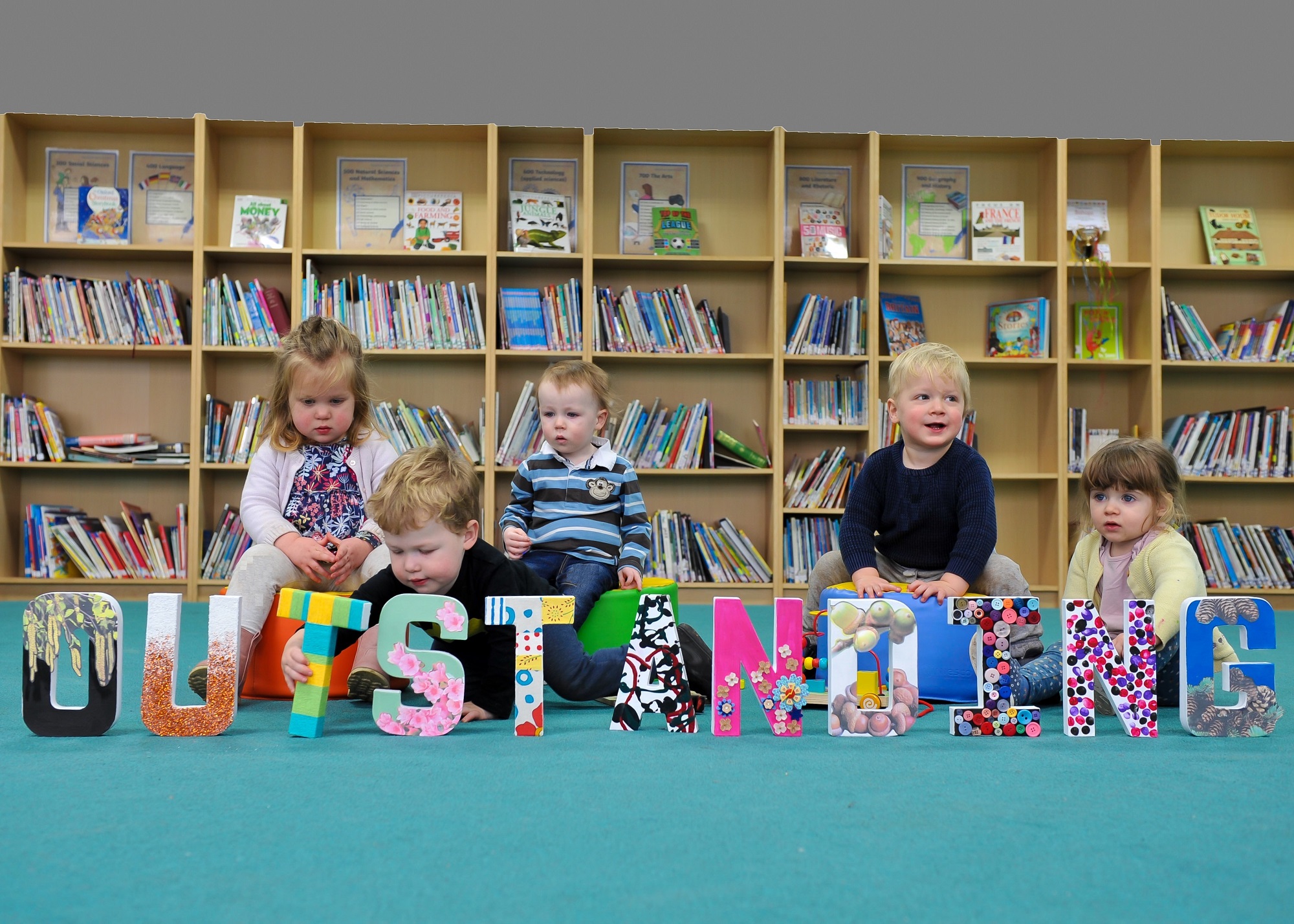 Ofsted highlighted and highly praised the "idyllic nursery setting" where "children have many wonderful opportunities." In particular they outlined how "children benefit from regular access to the wider range of facilities…such as the swimming pool and gymnasium", and they praised the outdoor learning provision because "all of these experiences help to give children a wonderfully rich and varied learning experience."
The children were praised for having "extremely high levels of well-being" and that they "are confident, self-assured and happy."  The staff were praised for being "passionate about providing the very best care for children", and for the fact that "provision across all of the nursery is meticulously planned."
Ofsted noted that outcomes are particularly impressive, as "children make excellent rates of progress" and because "following their time at nursery, children are exceptionally well prepared for school and future learning."
"I'm particularly thrilled that Ofsted outlined how well our Nursery prepares children for school, because we strongly believe that all the right foundations need to be put in place at an early age, to open the door to academic success and personal growth later in life," continues Mrs Kewell. "To have this formally recognised is fantastic, and shows the wonderful preparation our Nursery provides before they join our Reception class."
"The Nursery has grown in popularity to such an extent that we were already, before our latest 'Outstanding' rating, encouraging parents to visit and register their child as early as possible", says Nursery Manager, Jenny Page-Faulkner.  Jenny's leadership and management was highly praised in Ofsted's report, notably for "constantly reflecting on their practice to see how they can continue to improve the nursery provision."
To see how 'Outstanding' Grace Dieu Nursery is for yourself, please book a space at one of our Open Mornings, the next one is on Tuesday 5th March, or arrange for a personal tour by calling our Admissions Manager, May Docherty on 01530 222276.