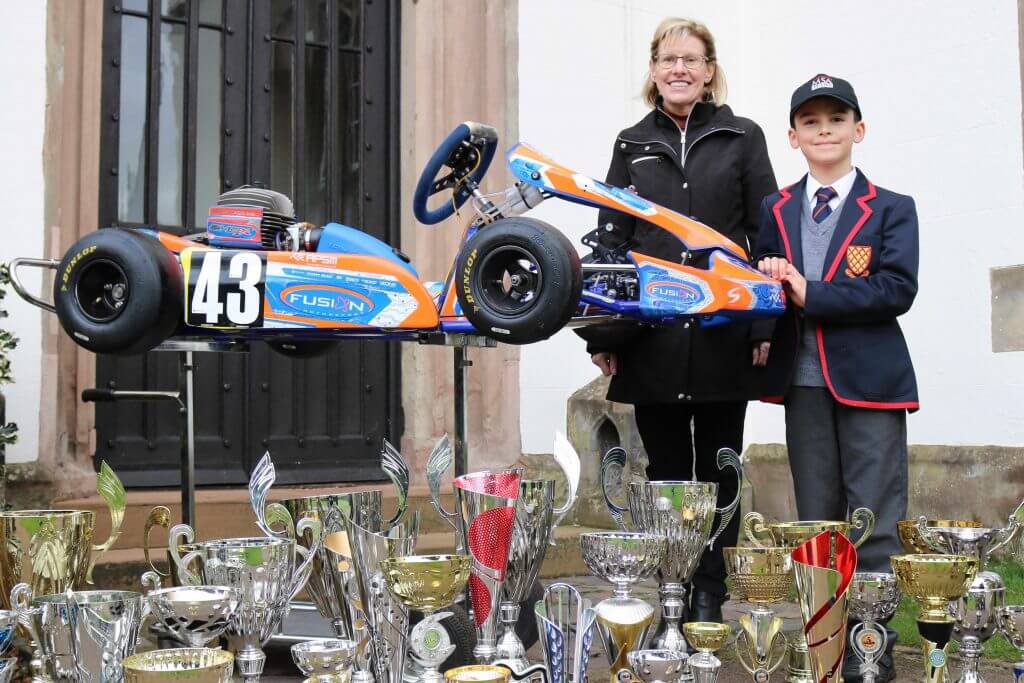 A talented pupil from Grace Dieu Manor School in Thringstone will be on the grid at the Formula 1 2018 Rolex British Grand Prix at Silverstone this Sunday!
Archie, who is aged just nine years old, won his place as a 'F1 Future Star' thanks to his extraordinary karting talents.  The other 19 children selected to take part in the driver mascot programme had won their spot after having taken part in a nationwide competition.  As a 'grid kid', Archie will have the opportunity to meet F1 drivers, interact with them and their teams during the race day morning, as well as being a part of the pre-race ceremony – standing by the drivers during the staging of the national anthem on the grid.
"I'm feeling excited and looking forward to Sunday," says Archie.  "Lewis Hamilton is my hero so I would most like to stand next to his car!"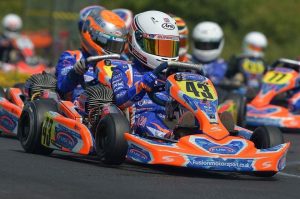 Archie was the first 'F1 Future Star' to be announced back in April, as he is the reigning Bambino Kart Champion.   He has only been karting since May 2016 and has notched up a considerable number of successes in his driving career so far. As well as being the 2017 MSA British Bambino Champion and winning numerous clubman rounds along the way, he was Downforce UK's Under 13 Driver of the year, and has a number of lap records under his belt!
"We are all so incredibly proud of Archie," says Headmistress Margaret Kewell  "He has had an exceptional year on the track – honing his skills to great success. For him to be selected to stand alongside his heroes at Silverstone is a great honor and a wonderful prize after all of his hard work. It really is a once-in-a-lifetime experience and a fantastic opportunity for him to learn more about the motor sport that he loves."
Racing is certainly a family affair as Archie is the grandson of the late rally legend Roger Clark MBE, and his younger brother Ben, who also attends Grace Dieu Manor School, has also enjoyed considerable success on the track – despite being just seven years old!
Archie has now graduated up to the Cadet class and is looking forward to another season ahead – no doubt he'll be fired up for future success after his time at Silverstone!