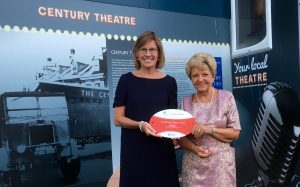 It's official – pupils from Grace Dieu Manor School are award-winning actors after the film they starred in, The Unquiet Grave, won the Bringing Heritage Alive award at The Leicestershire and Rutland Heritage Awards ceremony last night!
The Unquiet Grave, a short drama produced and directed by Pudding Bag Productions, was based on Roesia de Verdun.  The film starred many of our Year 6 pupils and was filmed at the beginning of the year.  In May, the pupils were able to see their acting efforts come to life in a special screening at Grace Dieu, before it was showcased at the Ashby Arts Festival.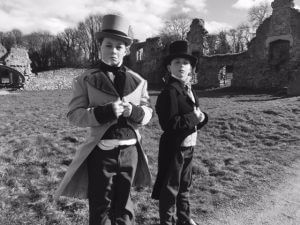 Mrs Kewell, Headmistress of Grace Dieu stepped up to receive the award at The Century Theatre, Coalville, together with Wendy Freer, Director of Pudding Bag Productions.
"We are all absolutely thrilled that the film has won this Award – it is very much deserved after all the hard work Pudding Bag have put into it, along with the efforts of our pupils," says Headmistress Margaret Kewell.  "I'm delighted that Wendy, from Pudding Bag Productions, invited Grace Dieu and our pupils to take part. The children had a fantastic time and it has been a great learning experience for them to work on a project with a professional film company.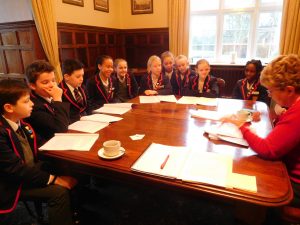 They were enthralled right from the start when Wendy explained about the project and introduced the script.  They then enjoyed bringing history to life, as well as having the opportunity to hone their acting and, of course, experience what life is like on a film set!"
Pudding Bag Productions, are a local film company who specialise in exploring, presenting and widening access to history and heritage through film-making.
Wendy has been so pleased working with Grace Dieu, that we already have another venture planned for the year ahead – watch this space!