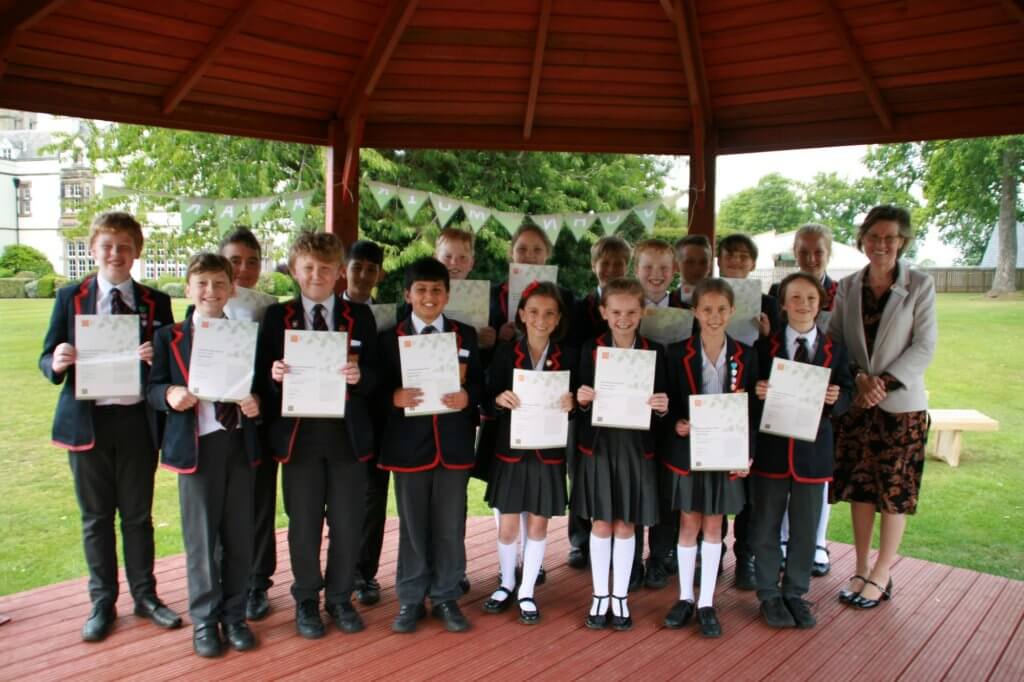 For the second year running, Year 6 pupils at Grace Dieu Manor School in Thringstone have all achieved their John Muir Award – a national environmental award that encourages people to connect with, enjoy and care for wild places.
Undertaken as part of their Outdoor Learning sessions, the Year 6's hard work was rewarded when they were all awarded their certificates at the end of the Summer term.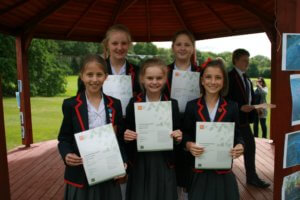 "The John Muir Award scheme encourages organisations to make the environment an essential component in our lives; in our learning, creativity and wellbeing. It is not only a wonderful 'fit' with Grace Dieu's approach to Outdoor Learning, but it also gives our students an outcome, in the form of a tangible award, to recognise their outstanding efforts and development in their Outdoor Learning sessions," says Headmistress, Margaret Kewell.
To achieve an award, each pupil met the four challenges: to discover, explore, conserve and share.  For each level the children showed enormous commitment – in particular for the discovery level, they had to commit a minimum of 28 hours – which accounted to 28 weeks of Outdoor Learning sessions!
The pupils' first challenge was to 'Discover' – which is certainly something they do each and every week during their Outdoor Learning sessions!  Thanks to our wonderful location, they are able to see how the forest changes with the weather and seasons – so there's a new discovery almost every week.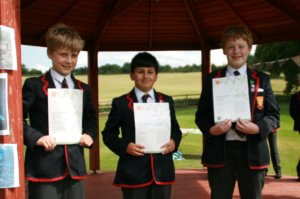 Their second challenge was to 'Explore' – which again they are able to do thanks to the size of Grace Dieu's grounds and forest. However, they really got to 'explore' when they took up the challenge of exploring the forest with their senses – taking part in a variety of games and rope trials when they were deprived of their vision, so they had to rely on their other senses.
Their third challenge was to 'Conserve' – which saw pupils take practical action and personal responsibility to conserve our wild spaces. They made bug hotels, conducted a litter pick, as well as moving respectfully around the forest – which is best shown by the huge carpet of untrampled bluebells!
Their final challenge was to 'Share' – which our pupils did with aplomb when they devised their own assemblies to share their knowledge about the man behind the scheme, John Muir. They learnt all about his impressive and varied career as an explorer, mountaineer, conservationist, botanist, amateur geologist and writer!
"We are very proud of all of the Year 6 children who have worked so very hard to achieve their John Muir Award and who have embraced the challenges with such great enthusiasm and engagement," concludes Mrs Kewell, Headmistress.