As part of their Outdoor Learning programme, Year 6 achieved their John Muir Award – a national environmental award that encourages people to connect with, enjoy and care for wild places.  We celebrated this wonderful achievement with our very first John Muir Award Ceremony when our pupils were all awarded their certificates.
"The John Muir Award scheme encourages organisations to make the environment an essential component in our lives; in our learning, creativity and wellbeing. It is not only a wonderful 'fit' with Grace Dieu's approach to Outdoor Learning, but it also gives our students an outcome, in the form of a tangible Award, to recognise their outstanding efforts and development in their Outdoor Learning sessions," says Head of Outdoor Learning, Claire Tatton.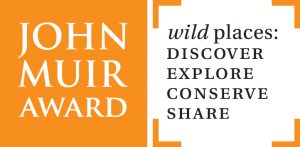 To achieve an Award, each pupil met the four challenges: to discover, explore, conserve and share.  For each level the children showed enormous commitment – in particular for the discovery level, they had to commit a minimum of 28 hours – which amounted to 28 weeks of Outdoor Learning Sessions!
Many activities contributed to the children earning their Award including Woodland Olympic events, Walk in the Dark Woods, team building and problem solving challenges and making bug hotels.  Their work to achieve the Award was not all just outdoors – they also had to learn about John Muir as part of their Creative Curriculum.  They learnt all about his impressive and varied career as an explorer, mountaineer, conservationist, botanist, amateur geologist and writer!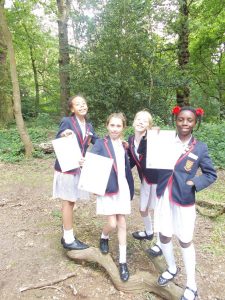 "We are very proud of all our children who have achieved the John Muir Award and who have embraced the challenges with great enthusiasm and engagement.  Our parents too have had the chance to enjoy some of our Outdoor Learning sessions this term.  We hope many more children will be inspired to achieve the Award now that Grace Dieu is officially a John Muir Award Practitioner," says Margaret Kewell, Headmistress. "Well done Year 6!"