We are delighted that Mrs Daniela Ling will be joining the School in September as our new French Teacher.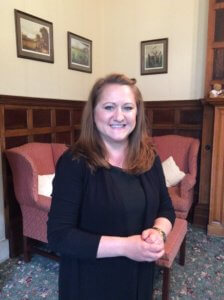 Mrs Ling is highly qualified, with a First Class (BA) Honours Degree in French and Spanish language, linguistics, culture and literature, as well as holding a Qualified Teacher Status (QTS) and speaking her native Romanian.
"We are looking forward to Mrs Ling expanding our languages provision even further," says Headmistress Margaret Kewell. "All that we offer, both inside and outside of the classroom, is rooted in our goal to develop the whole person. Languages play such an important role in providing a rounded curriculum – so we are delighted that with Mrs Ling joining us, we will, going forward, be able to offer a wider range of languages to our pupils."
To begin with, from September onwards, Mrs Ling will be running a Spanish after school club – alongside all of her weekly French lessons for our pupils in our pre-reception Cygnets class up to Year 6.
"I have a great passion for modern foreign languages as I strongly believe they provide a wonderful opportunity to teach students about different cultures in addition to communication," says Mrs Ling.  "As a result of this, whenever possible, I am always looking to integrate SMSC (Social, Moral, Spiritual and Cultural) activities into lessons in order to awaken students' interest and curiosity in developing their learning of languages beyond the classroom."
We are certainly looking forward to saying 'Bonjour', 'Hola', and 'Salut' in September, when Mrs Ling joins us and brings her enthusiasm, energy and experience to Grace Dieu!