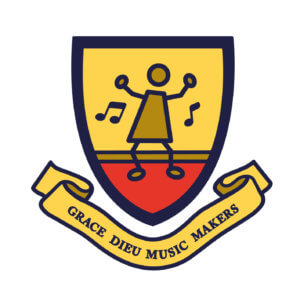 We are delighted to announce our new 'Music Makers' sessions at Grace Dieu which are launching in Spring Term!
These free multi-sensory Music sessions will be led by our Director of Music, Anna Hill, and prospective parents with 3-4 year old children are invited to book to join in and enjoy making music at Grace Dieu.
During the sessions children will enjoy building musical skills that will make firm foundations for instrumental learning in later life.  They will also gain confidence through singing and taking part in creative activities and games!  As well as having fun, through singing nursery rhymes and songs, the children will be developing their ear, voice and brain for language.
Mrs Hill brings her wealth of talent and skills to lead these new sessions. She is a Kodály specialist – a child centered, all-inclusive musical education methodology which has a strong, and growing reputation in the UK. Whilst Singing is her main instrument, she holds five Grade 8s – in Singing and Saxophone at Distinction, along with Piano, Oboe and Recorder.
There are two sessions planned for the term, Tuesday 5th February and Thursday 7th March, both will be held from 10.30am until 11:15am.  There are limited spaces on each session, so please do contact us to reserve your place!