When hundreds of refugees who were fleeing South Africa drowned off the coast of Lampedusa, an Italian carpenter called Francesco Tuccio gathered the driftwood from the wreckage which he carved into crosses and gave to the survivors as a powerful symbol of hope.
Inspired by his actions, CAFOD asked Francesco to carve a cross for each of the Diocese in England and Wales where the crosses are displayed and shared with schools and parishes throughout the country.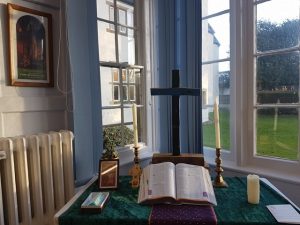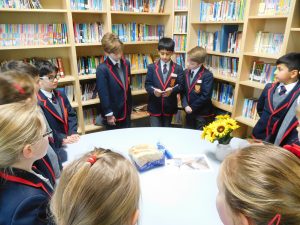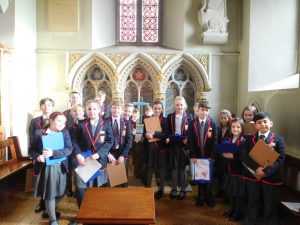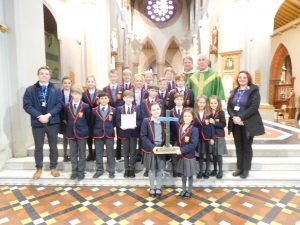 This term, our School was able to share the Lampedusa Cross belonging to the Nottingham Diocese.  Maggie from CAFOD delivered an assembly about the Lampedusa Cross and Year 5 led our Collective Worship taking us on a pilgrimage of hope, so sharing in and reflecting upon the journey of the refugees.
At the end of the week Year 5 returned the cross, along with their own crosses including their messages of hope for the refugees, to St. Barnabas Cathedral where they spent the day learning more about the Church's mission.