Drama
Drama is an incredibly important part of our school curriculum. We believe it gives children the opportunity to express themselves, develop their imagination, build on self-confidence and above all, enjoy themselves.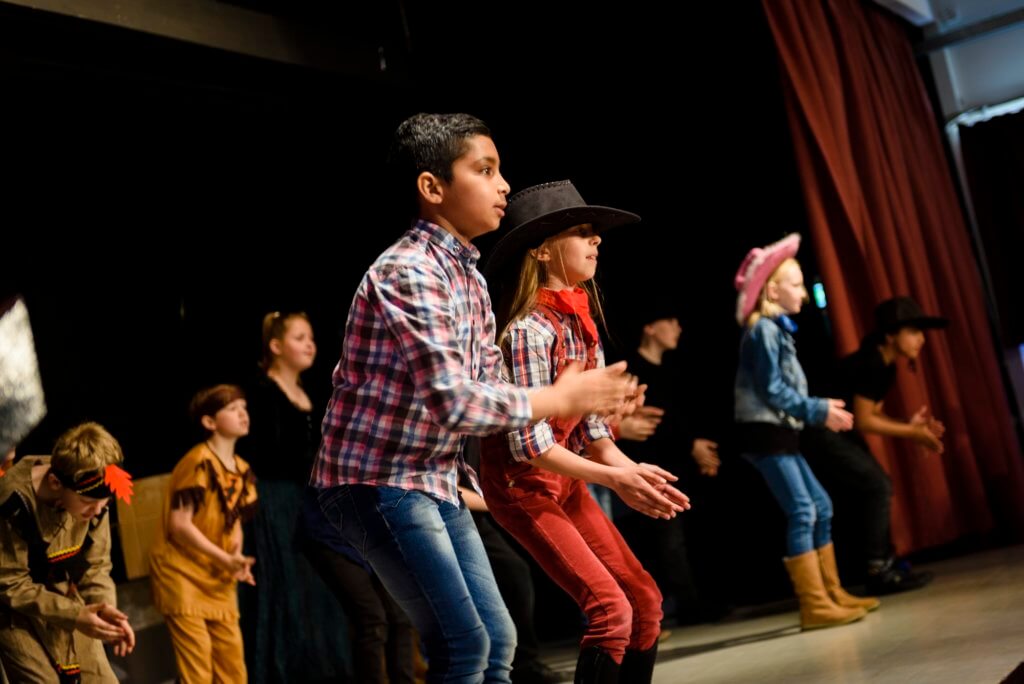 It is an exciting and beneficial way for children to learn, allowing them to explore themes and to express themselves and their ideas in different ways. It also encourages self-awareness and a deeper understanding of different points of view.
Pupils enjoy the experience of performing live to an audience in our fully equipped Arts Hall with staging and lighting:
The annual Christmas play performed by the Pre-Preparatory classes is always a great success, thoroughly enjoyed by both parents and children.
Our youngest children in both our Nursery and Pre-School also perform their very own Nativity play either in our beautiful Chapel or The Hub.
The Summer Term sees our Year 3 – 6 children take to the stage for the Summer Performance. Great excitement is generated as every child is involved in the production either singing, dancing or acting.
Throughout the academic year all children are also encouraged to participate in live performances – in lessons, assemblies and smaller scale dramas.