Pupils from Grace Dieu Manor School have, for the third time, won places in the Finals of the 3M Young Innovators Challenge!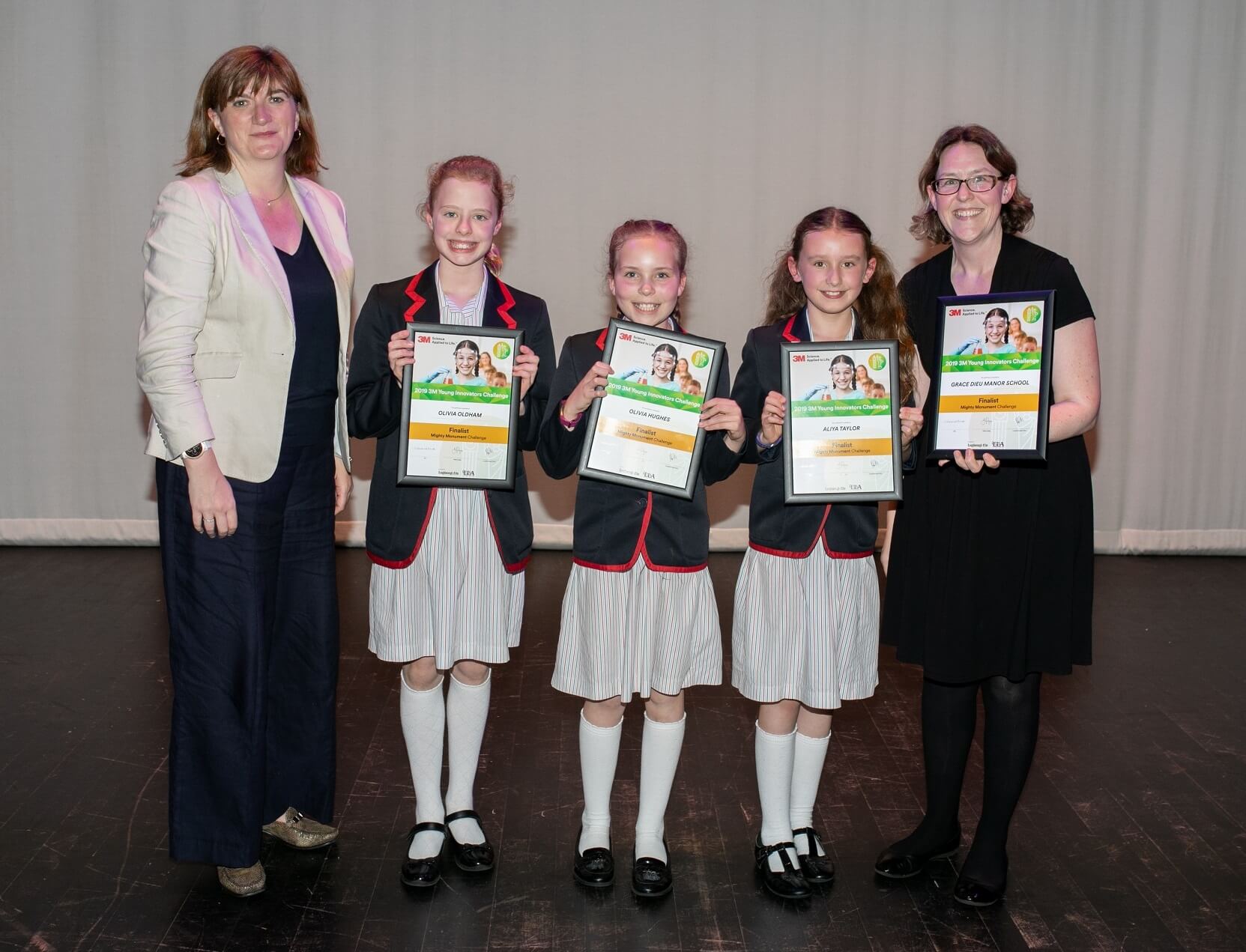 Two teams of pupils won their places in the Final, which took place at Loughborough College on Friday 14th June with guest of honour Nicky Morgan, MP.
Aliya, Olivia and Olivia impressed judges to win a place in the Mighty Monument challenge with their 'Angel of the North', whilst Lettie and Amelia won their place in the Cargo Carrier challenge with their 'Baby Shark' design.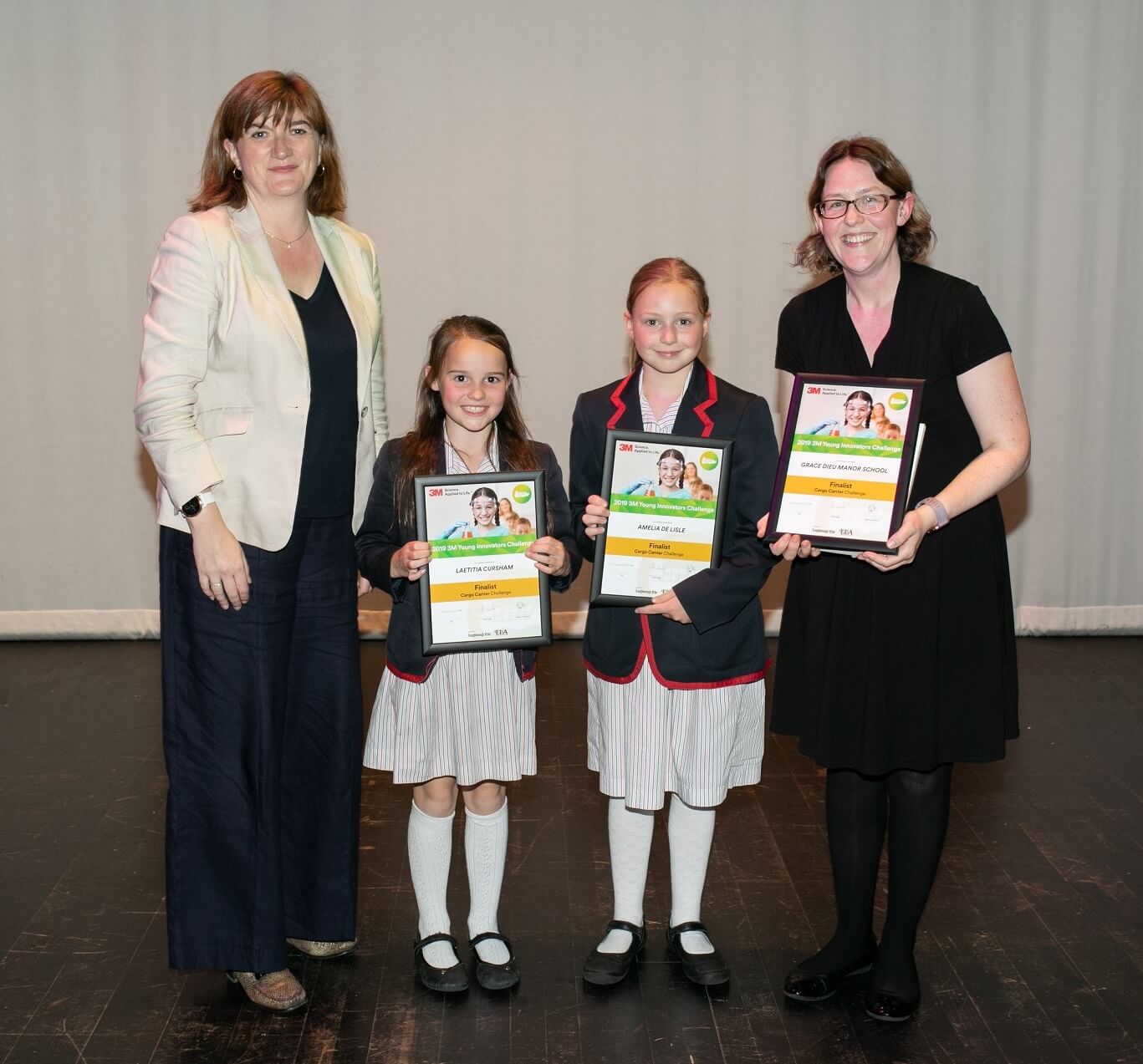 "Given that 3M judged over 150 challenges from schools across Leicestershire and Nottinghamshire, it is an impressive achievement for two of our pupil teams to be invited to the Finals," says Headmistress Margaret Kewell.  "It is a testament to the excellence of our STEM provision here at Grace Dieu."
"We altered our approach to the competition this year," explains teacher Claire Maher, who co-ordinates the activity at Grace Dieu Manor School. "We began by launching the challenge to the children in an assembly, and then followed this up with a carousel of three STEM sessions for the pupils to try.  Each session was themed around one of the 3M challenges – marble run, mighty monument and cargo carrier – giving them a 'taster session' of each.  We then organised a whole School STEM day when pupils were able to spend the whole day working with their team to take on their chosen challenge.  This was followed up by lunchtime sessions where pupils were encouraged to continue work on their projects and power point presentations. We then held our own school judging session – where the pupils were invited to showcase their projects and presentations before the best three projects in each category were selected to attend the 3M judging sessions."
This approach allowed all pupils in Years 3 to 6 at Grace Dieu to benefit from taking part in the challenge, as well as developing their interest in STEM, along with their engineering skills and capabilities.
"Each of our nine teams who visited 3M to have their projects tested and judged were brilliant in the way they handled themselves and sold their designs," continues Mrs Maher.  "They were quizzed about their design processes and why they had chosen their theme.  The 'Angel of the North' with its fantastic strength to weight ratio, and the 'Baby Shark' project with incredibly light design, stood out to the judges as being particularly impressive – and they were awarded the accolade of taking their project to the Finals."
Grace Dieu has taken part in this popular competition for many years and have, in recent years, had a number of teams progress to the Finals – with one group winning the Superfood category in 2017.