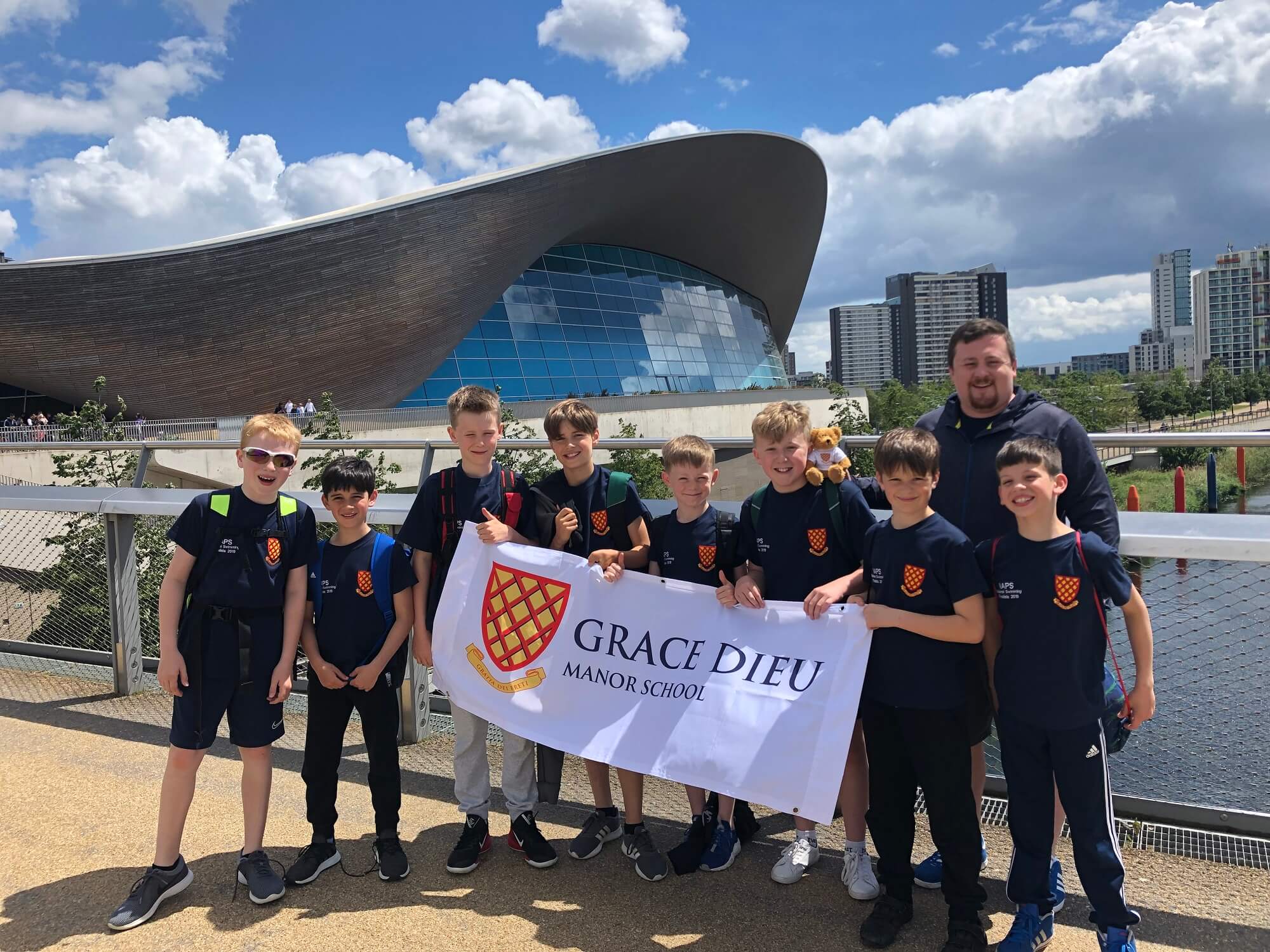 Swimmers from Grace Dieu Manor School are now ranked 4th in the country following their success in the pool at the weekend!
Eight pupils, all in Years 4, 5 and 6, qualified for the IAPS National Swimming Finals, which took place at the London Aquatics Centre at the Olympic Park.  They took part in the Small Schools' Relay Race, which is both a popular and highly competitive event.
"It was a fantastic achievement for our pupils to qualify for the IAPS Finals and to have fought off schools from across the country," says Headmistress Margaret Kewell.  "It is a testimony to the quality of coaching at Grace Dieu that our pupils have now won a place in these swimming Finals two years running."
The pupils certainly earned their 4th place – having knocked an impressive 14 seconds from their qualifying time.  "Their performance on the day was truly outstanding," concludes Mrs Kewell. "They were race-ready, having practised incredibly hard, but they also showed great focus, determination and teamwork – so their prize is very well deserved."
All pupils at Grace Dieu Manor School enjoy weekly lessons in the on-site pool – from an early age (our Cygnets pre-reception class) pupils are learning how to swim and then, as our talented KS2 pupils prove, are able to hone and develop their swimming abilities to become some of the best swimmers in the country!