Nursery: Space to explore
Grace Dieu Nursery is a nurturing space for children aged 12 weeks to 4 years to explore the world around them in a fun and educationally stimulating environment.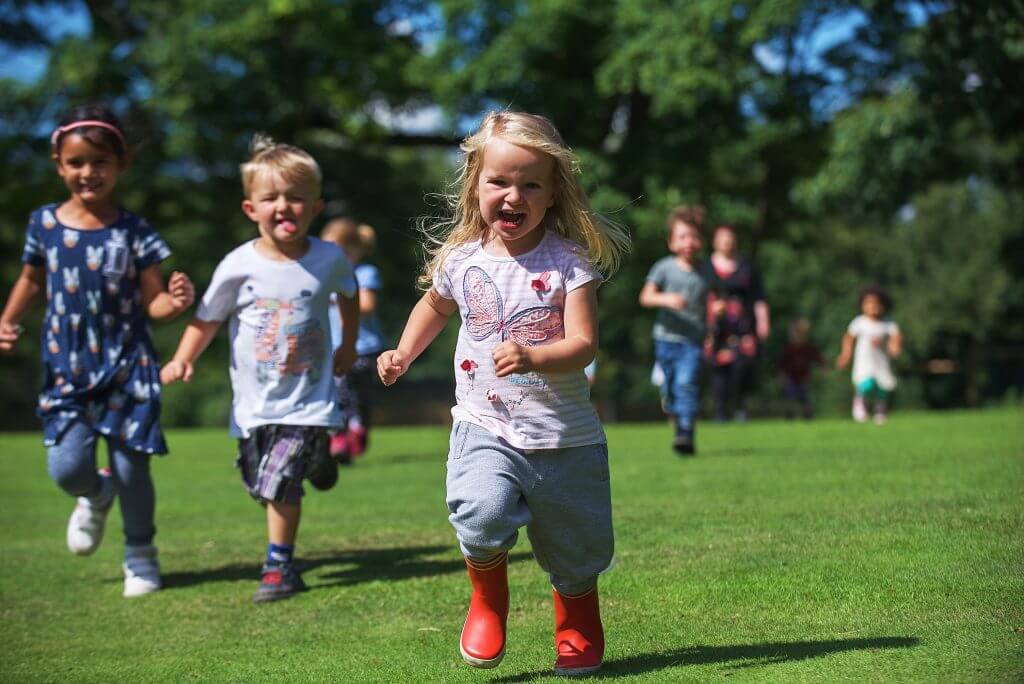 Our highly trained staff have over 130 years of collective childcare experience. Quite simply, they know and understand how to care for children, as well as having boundless enthusiasm for nurturing and developing children's interests. Their experience and enthusiasm enables them to be entirely child-led – constantly tailoring the day's activities around their interests.
The Nursery is an incredibly safe and homely setting with spacious rooms specially designed to cater for the needs of each age group and, as they get older, to encourage school readiness.
As well as having our own large secure garden and playgrounds, the Nursery is set in 120 acres of parkland – meaning our children have everything they could ever need just a short walk away!  Each day they can spend time adventuring and exploring –
playing in the woods and using the School's Outdoor Learning facilities
visiting our chickens
using the School's sports hall for soft play sessions
The nursery is open all year (51 weeks) from 7:30am-6pm. Please don't hesitate to contact us for more information, or to book a tour for your family to come and explore the Nursery for yourself!