A Typical Day
As a child focused and child led Nursery, we tailor our daily activities around the interests of the children.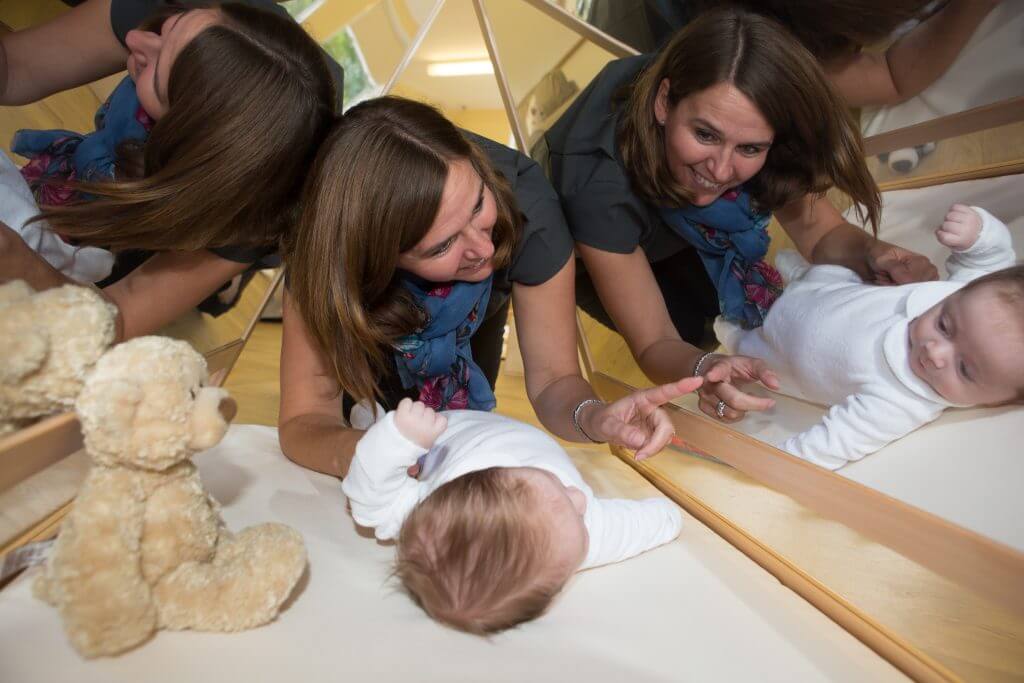 This means that, aside from the structure of the day (meals and sleeping times), the children can choose what to play with at all times:
Our Nursery staff closely observe the children so that we can develop, grow and extend their natural interests. For example if a child has been talking about bugs, or playing inside with some of our plastic bug toys, we'd suggest going on a bug hunt or a nature walk!
Rooms also have craft tables, with paper, pens and paints available – meaning that children can express themselves whenever they want!
Rooms also have a quiet, cosy area – with books and somewhere comfy to sit and relax.
Sleeping routines:
For our Blossom age children (12 weeks – 12 months) we will follow your baby's routine, as outlined by, and discussed with, parents.
For our Catkins age children upwards (12 months +) we encourage an after lunch nap, with each child having their own sleep mat and blankets.