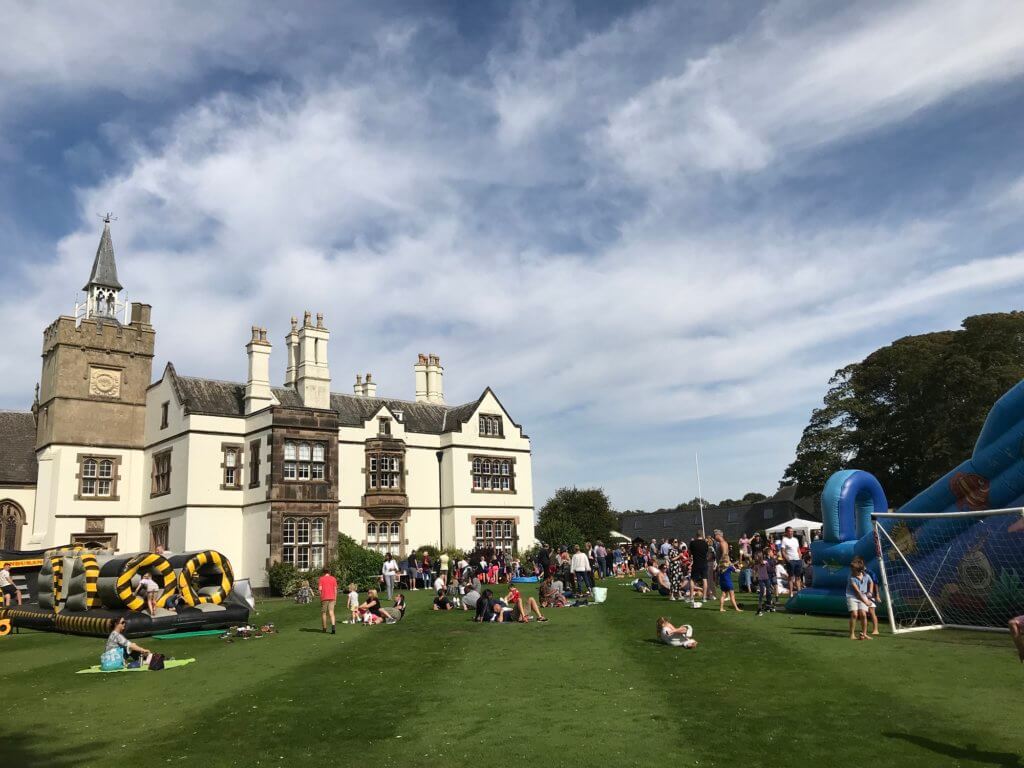 Grace Dieu's first ever Family Fun Day was an enormous success, with an incredible turnout of families joining in the fun!
It was a perfect English garden party, thanks to the glorious weather, combined with Grace Dieu's stunning grounds.  Parents enjoyed the odd glass of Pimms as well as a delicious BBQ, whilst children had fun on a range of inflatables and fun fair games. There was a raffle, cakes, stalls and lots of sweets too!
The event raised well over £2,000, which is a real achievement and will certainly benefit all the children at Grace Dieu.  The GDPA thank everyone – from parents and staff at the School, to Tay Play Sports who brought their obstacle course for the children to enjoy – for helping, coming along and making the event so very special.
"This has been a fabulous start to the year for our amazing GDPA's fundraising efforts," says Headmistress Margaret Kewell.  "We are delighted that everyone continues to support Grace Dieu and to make our community so fun and welcoming.  The GDPA are exceptional in their ongoing support of the School, raising a fantastic amount of money for Grace Dieu and the funds they raise make a real difference to our facilities."
Indeed, over the last year the GDPA have raised an astonishing amount of money towards 'Project Playground' which has vastly improved both the Pre-Prep and the Junior Prep playground areas, both of which are incredibly well used and loved by our pupils.
We are now looking forward to the next GDPA event – their renowned Christmas Fair!