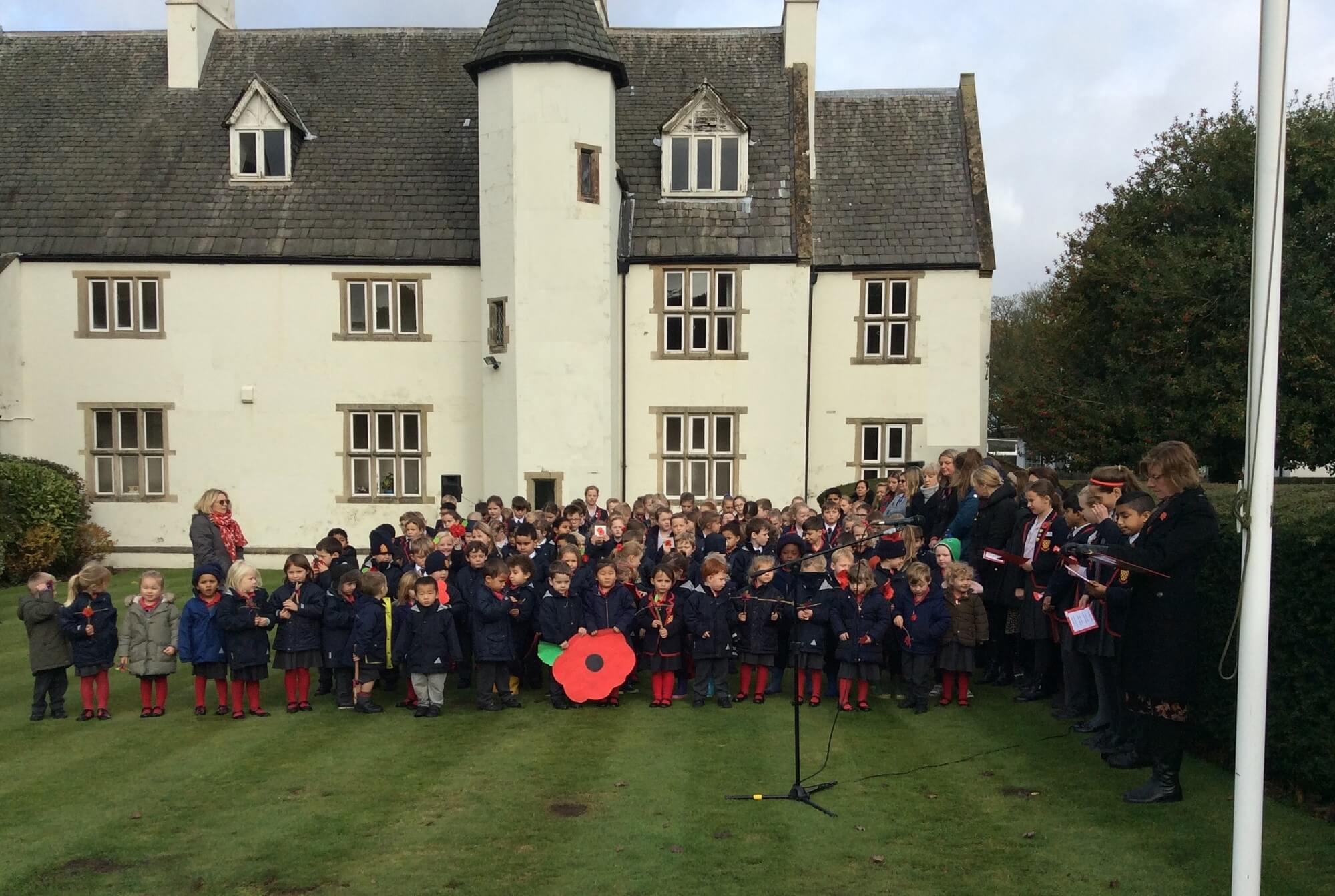 The Grace Dieu community gathered together this morning for our Remembrance Service.  We were joined by bugler and good friend, Mr Steven Reeves who played the Last Post after which we held a two-minute silence and lowered our Union Jack flag.
We listened to readings and poems from the older children and to a recital of 'In Flanders Field'.  Our younger children then laid their carefully crafted poppies at the foot of our flag post after the ceremony.
"Our Remembrance Service is always a special time and it is wonderful to see how engaged and well behaved our children are on this day.  From our pre-school Cygnets to our boys and girls in Year 6, I am so proud of how they all prepared beforehand to make it so meaningful," says Headmistress Mrs Margaret Kewell.
The children have been busy the past week preparing everything from keepsake tiles, a large painted poppy and lots of beautifully made poppy art to help us to remember.