Rugby Rascals at Grace Dieu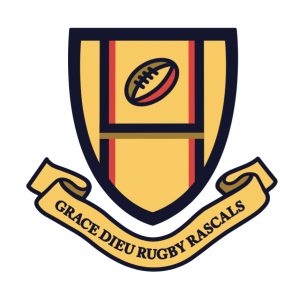 Rugby Rascals is a uniquely designed Mini Rugby programme focused on developing coordination, motor skills and knowledge of the game. It is all non-contact and the focus is very much on encouraging activity, movement and, most importantly, enjoyment of the sport for all!
The sessions all take place at Grace Dieu,using the School's outstanding indoor and outdoor sports facilities – depending on the weather conditions.
Limited spaces available – reserve your child's place today to avoid disappointment!
Saturdays 9:30am – 10:30am

for Boys & Girls aged 3-4

Saturdays 11:00am – 12:00pm

for Boys & Girls aged 5-7

Each coaching block lasts for 6 weeks, the next 6 week block is due to start on Saturday 4th May.

The cost, per Rugby Rascal, is £30 (for six, one hour sessions)

Contact rugbyrascals@gracedieu.com to reserve your child's space.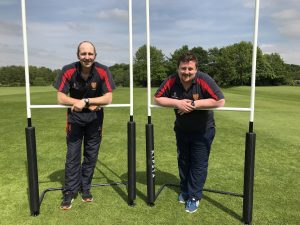 Our two Rugby Rascal coaches, offer over 15 years of combined rugby coaching experience:
Huw Lloyd – Lead coach. Having completed a degree in Rugby Coaching and Performance from the University of South Wales and gaining his RFU level 2 coaches award, Huw has been coaching here at Grace Dieu for the last two years.
Richard Pickersgill – Assistant Coach.  With a Degree in Sports Science from the University of Durham, Richard has a PGCE and has been teaching PE and coaching sport in schools for the last 15 years including here at Grace Dieu.
Parents are welcome to stay to spectate or join in and enjoy the sessions too, if they choose. You can get involved as much as you would like to.