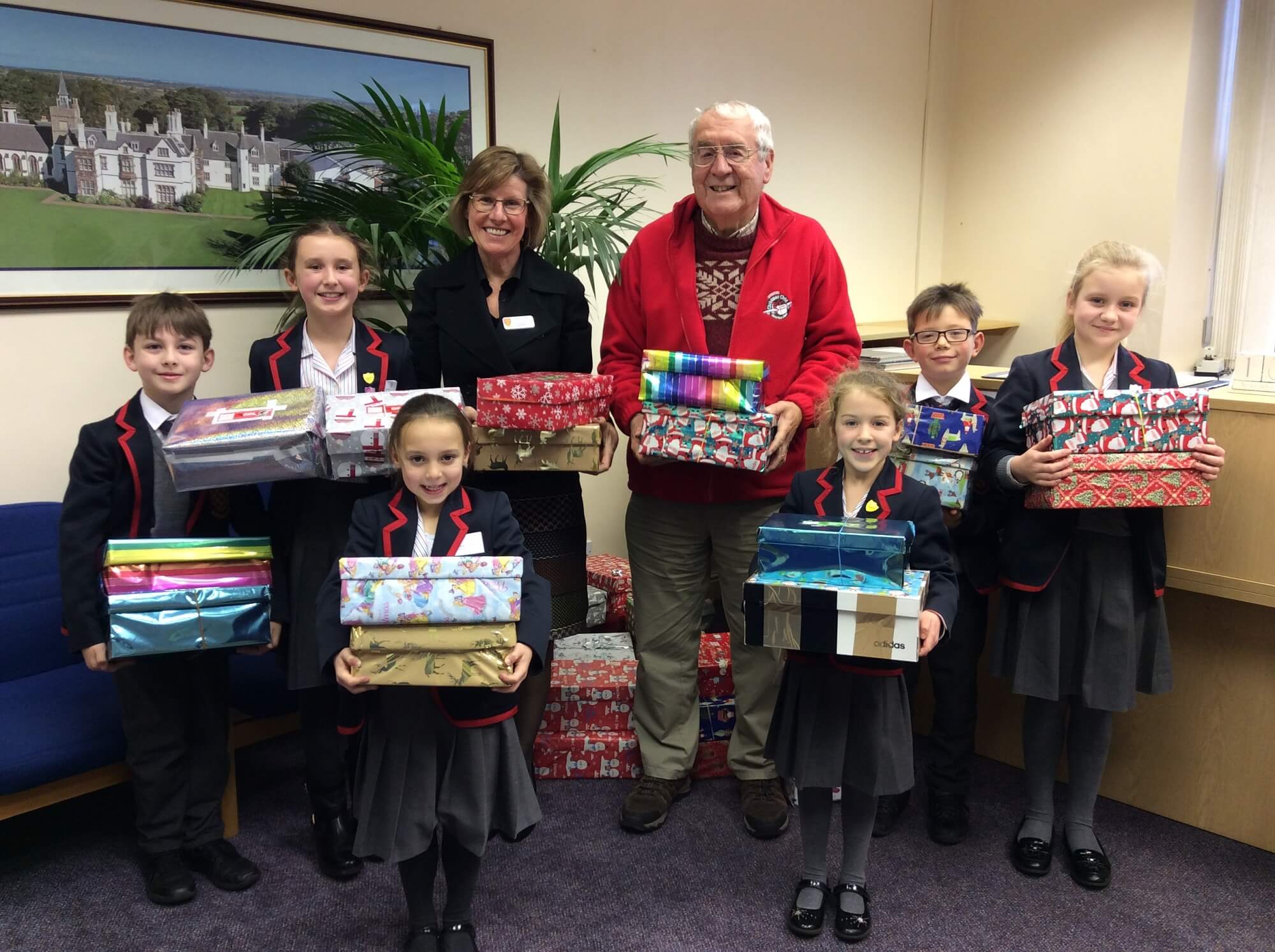 Grace Dieu pupils and their families have once again been busy collecting gifts for children all around the world to support the Samaritans Purse Operation Christmas Child shoebox appeal this year.  We collected 45 shoeboxes, each one beautifully decorated and filled with a collection of thoughtful gifts such as small toys and craft items as well as much needed stationery supplies, toiletries, woolly hats, caps and gloves.
"Each and every year we take part in the Samaritan's Purse Operation Christmas Child shoebox appeal and I am always impressed by how many boxes our families donate," says Headmistress Mrs Kewell.  "It is wonderful to take part in a such a worthwhile scheme which makes such a difference to children facing difficult circumstances.  I am so proud to see how much kindness and thoughtfulness goes into packing each and every one of these boxes and we hope that it will help to bring joy and love to children in need around the world."
Grace Dieu was delighted to welcome Neil Robertson from Samaritans Purse, who came to collect all of our shoeboxes.  Thank you to Neil and all those volunteers who make this 'operation' possible.