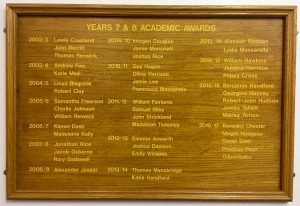 Year 6 pupils at Grace Dieu Manor School are celebrating after they have received their secondary school offers! An impressive total of 43 offers have been made to our Year 6 cohort so far.
"We are absolutely delighted that 30 of our Year 6 pupils who took entrance exams were offered a place to their first choice secondary school," says Headmistress Margaret Kewell.  "We are particularly thrilled that five of our pupils, have been offered scholarships – which is an increase on last year's total."
Scholarship winners are
·       Harry Cursham who won a Sports Exhibition at Foremarke Hall
·       John Ikin, who won an Academic Exhibition at Foremarke Hall
·       Olivia Monkhouse, who won a Sport Scholarship at Ratcliffe College
·       Praise Odunmbaku, who won an Academic Scholarship at Loughborough High School
·       Isaac Warren, who won a Drama Scholarship at Ratcliffe College
Margaret continues, "The breadth of senior schools that our pupils move on to is a testament to the benefits of a Grace Dieu education.  We don't just prepare pupils to pass the entrance test to one school; we give them an outstanding grounding across all areas of the curriculum – well beyond excellence in Maths and English.  This allows our pupils to not only move on to the right school at age 11, but to also be fully prepared for their transition to senior school."
Grace Dieu Manor School has a long history of preparing children for a range of senior schools in the area – with most pupils this year going to either Ratcliffe College or the Endowed Schools.